Statoil, ExxonMobil Find 2-3 Tcf of Gas Offshore Tanzania
|
Friday, December 06, 2013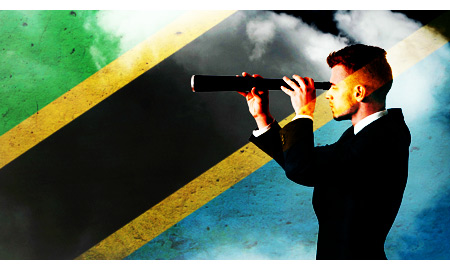 Statoil ASA and Exxon Mobil Corp. have announced a fifth gas discovery in Block 2 offshore Tanzania. The discovery is of between 2 and 3 trillion cubic feet of gas in place in the Mronge-1 well.
The firms said that the discovery brings total in-place volumes in Block 2 to between 17 and 20 Tcf.
Mronge-1 was drilled by the Discoverer Americas (DW drillship). The site is located some 13 miles north of the Zafarani discovery and is at 8,200 feet.
The well discovered gas at two separate levels, with the main accumulation at the same stratigraphic level as proven in the Zafarani-1 well. The Zafarani-1 well was drilled in 2012 and was a play opener for the block, Statoil said.
The secondary accumulation was encountered in a separate, younger gas-bearing reservoir in a play that previously had not been tested in Block 2.
"We have initiated a new and ambitious drilling campaign offshore Tanzania following four successful discoveries during the first drilling phase. The Mronge-1 well discovered additional gas volumes and furthers the potential for a natural gas development in Tanzania. The new drilling program also allows us to fully explore the remaining exploration potential in Block 2," Nick Maden, senior vice president for Statoil's exploration activities in the Western hemisphere, said in a company statement.
The Mronge-1 discovery is the partners' fifth discovery in Block 2. It was preceded by three successful high-impact gas discoveries during the first drilling phase with Tangawizi-1, Zafarani-1 and Lavani-1, and a deeper discovery in a separate reservoir in Lavani-2.
Statoil operates the license on Block 2 with a 65-percent working interest. ExxonMobil holds the remaining 35 percent.
Generated by readers, the comments included herein do not reflect the views and opinions of Rigzone. All comments are subject to editorial review. Off-topic, inappropriate or insulting comments will be removed.