Report: Significant Economic Benefits Seen from Atlantic Oil, Gas Devt
|
Thursday, December 05, 2013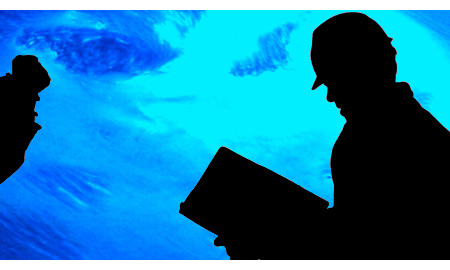 Opening U.S. Atlantic waters to oil and gas exploration could create significant economic benefits not only for U.S. Mid-Atlantic coastal states but throughout the United States as well, according to a recent report.
Atlantic Outer Continental Shelf (OCS) oil and gas activity could generate from 2017 to 2035 nearly 280,000 jobs throughout the United States, contribute up to $23.5 billion per year to the U.S. economy, create $51 billion in cumulative government revenue from royalties, bonus bids and lease rents, and produce an incremental 1.3 million barrels of oil equivalent per day (boepd) by 2035, according to a recent report conducted by QUEST Offshore Resources Inc. for the American Petroleum Institute (API) and the National Ocean Industries Association (NOIA).
Federal offshore lease sales under existing U.S. law would be expected to lead to high levels of offshore oil and gas activity. According to the report, this activity would require an estimated $195 billion of cumulative investment by oil and gas operators between 2017 and 2035. This investment would primarily be spent inside the United States and Atlantic coastal states. QUEST forecasts spending to grow from an average of $480 million during the first five years of the forecast for initial leasing, seismic and exploratory drilling to just under $20 billion per year in 2035.
"Major capital investments, job creation, and revenue to the government would all begin years before the first barrel goes to market," said Erik Milito, API director of upstream and industry operations, in a statement.
However, none of these benefits will be realized unless the federal government adopts pro-development energy policies.
Mid-Atlantic State Employment to See Greatest Impact
The U.S. Atlantic Coast alone would see significant economic impacts from Atlantic OCS exploration, with $14 billion in capital investment, 215,612 jobs, $17.9 billion in economic contribution and $4.5 billion in state government revenues in 2035, according to the report. States outside the region will see employment gains of nearly 65,000 jobs in 2035.
The largest contributions to state economies will be seen in the Mid-Atlantic states of North Carolina, South Carolina and Virginia and three North Atlantic states, Massachusetts, Maine and New York. Seventy-five percent of the $23.5 billion per year in spending in 2035 will occur in Atlantic coast states, and the remaining 25 percent will occur in the rest of the United States.
1
2
3
4
View Full Article
Generated by readers, the comments included herein do not reflect the views and opinions of Rigzone. All comments are subject to editorial review. Off-topic, inappropriate or insulting comments will be removed.
RELATED COMPANIES
Company: National Ocean Industries Association
more info
Company: American Petroleum Institute (API)
more info