Statoil, Woodside Among Winners in New Zealand 2013 Exploration Block Offer
by Rigzone Staff
|
Thursday, December 05, 2013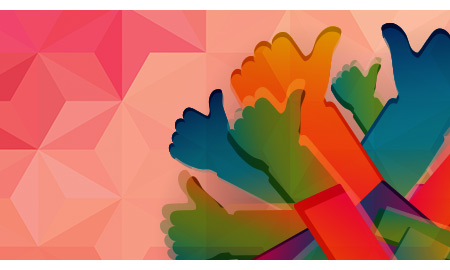 New Zealand Energy Minister Simon Bridges announced the award of 10 new oil and gas exploration permits Thursday as part of Block Offer 2013, which covers five onshore blocks across Taranaki and the East Coast and five offshore permits aross the Reinga-Northland, Taranaki, and Great South-Canterbury Basins.
The 10 permits represent approximately $51 million (NZD 62 million) in committed expenditure on initial exploration and, if successful, could lead to further exploration work worth up to $591 million (NZD 720 million).
The permits were awarded to:
Statoil Lambda Netherlands BV: One offshore Reinga-Northland permit
Woodside Energy Holdings and New Zealand Oil & Gas: Two offshore permits, Taranaki and Great South Basin South-Canterbury
New Zealand Oil & Gas: One offshore Great South Basin South-Canterbury permit
Octanex NZ: One offshore Taranaki permit
AWE NZ & Mitsui: One onshore Taranaki permit
TAG Oil NZ: One onshore Taranaki permit
Eastern Petroleum & East West Petroleum: One onshore East Coast permit
Petrochem: One onshore Taranaki permit
Mont D'Or: One onshore East Coast permit
Norway's Statoil ASA, Australia's Woodside Petroleum Limited and Singapore's Mont D'or Petroleum Pte Ltd. are three new foreign companies awarded exploration permits in this latest round.
"Block Offer 2013 attracted three new international companies to explore here, as well as expanded interest from companies already operating in New Zealand," Bridges said in a press release.
"Today's announcement comes as we kick off one of the country's largest oil and gas exploration seasons, with 13 wells being drilled offshore and around 30 onshore. On conservative estimates the industry is expected to spend $492 million (NZD 600 million) to $620 million (NZD 755 million)," Bridges added.
The Petroleum Exploration and Production Association of New Zealand (PEPANZ) commented that the 2013 Block Offer has brought to New Zealand investors and operators with vast experience in global exploration and production of oil and gas.
"The oil and gas industry is already New Zealand's fourth largest exporter and employs over 7,000 people nationwide. Today's announcement could see a real increase to the contribution the industry makes to our country," David Robinson, PEPANZ CEO said in a media statement.
Generated by readers, the comments included herein do not reflect the views and opinions of Rigzone. All comments are subject to editorial review. Off-topic, inappropriate or insulting comments will be removed.
RELATED COMPANIES