Oil & Gas UK Blasts Parliament over 'Subsidies' Allegation
by Jon Mainwaring
|
Rigzone Staff
|
Wednesday, December 04, 2013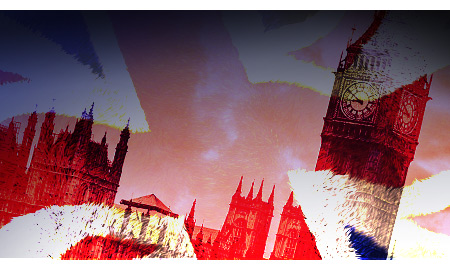 Oil & Gas UK has hit back at a UK parliamentary committee that called on the country's government to "reduce the proportion of overall energy subsidies that support fossil fuels", arguing that the industry is not at all a beneficiary of subsidies since it is subject to the highest rates of corporate taxes that the country imposes.
In a report into energy subsidies published Monday, the House of Commons Environmental Audit Committee warned the government not to weaken its commitment to eliminate fuel poverty as it prepares to make changes to green levies that fund energy efficiency improvements for the UK's poorest households. But the committee also recommended the government should "reduce the proportion of overall energy subsidies that support fossil fuels in order to reinforce the need to cut the emissions causing climate change".
Commenting on her committee's recommendation, Member of Parliament Joan Walley said:
"At the Rio+20 Summit and the G20, the government committed itself to phasing out fossil fuel subsidies that encourage wasteful consumption and contribute to greenhouse gas emissions. The government must set a target to reduce subsidies to harmful fossil fuels."
Wednesday saw the UK's oil and gas industry blast the parliamentary committee's comments via trade body Oil & Gas UK.
Pointing out that production of offshore oil and gas in the UK is subject to the country's highest corporate taxes, ranging from 62 to 81 percent, Oil & Gas UK CEO Malcolm Webb said in a statement:
"It is disingenuous and misleading of politicians to suggest that the offshore oil and gas industry has been a recipient of subsidies. The truth is that over the past 40 years more than GBP 300 billion [$492 billion] of private capital has been invested and a further GBP 180 billion [$295 billion] paid in operating expenses in order to produce over 41 billion barrels of oil and gas for the UK, on which over GBP 310 billion [$508 billion] of production taxes have been paid to the Exchequer. The Exchequer has further benefited (this year alone by approximately GBP 5 billion [$8.2 billion]) from the Income Tax and National Insurance Contributions paid by the 450,000 people in the UK for whom this industry provides employment.
1
2
View Full Article
Generated by readers, the comments included herein do not reflect the views and opinions of Rigzone. All comments are subject to editorial review. Off-topic, inappropriate or insulting comments will be removed.
RELATED COMPANIES