Small, Mid-Scale LNG Developments May Be A Better Fit for Southeast Asia
by Chee Yew Cheang
|
Rigzone Staff
|
Wednesday, December 11, 2013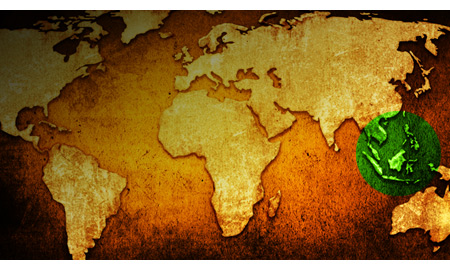 Rising energy consumption in Southeast Asia has boosted demand for fossil fuel, including natural gas. While the region possesses relatively abundant gas resources, extracting them to meet growing domestic needs is no easy task as the gas fields are often located far from demand centers. Though the development of large-scale liquefied natural gas (LNG) projects to unlock the resource is always an option, the high cost involved often deterred investors.
"Only a limited number of national and international oil and gas companies worldwide have sufficient expertise and financial strength to lead a world-scale LNG development," Marcus Lang and Marc Schier of Linde AG's Engineering Division told the 2009 World Gas Conference.
Seen in this light, some industry watchers have suggested that Southeast Asia considers developing small and mid-scale LNG projects as they are more financially viable.
Southeast Asia's Gas Landscape
Natural gas accounted for 21 percent or 117.4 million tons of oil equivalent (MMtoe) of Southeast Asia's energy mix in 2011, data from the International Energy Agency's "Southeast Asia Energy Outlook" revealed. Natural gas is the region's second most dominant fuel after oil, with consumption currently estimated at 4.98 trillion cubic feet (Tcf), the Paris-based IEA revealed.
Southeast Asian gas demand, poised to track an anticipated increase in regional energy consumption, principally for power generation and industrial use, is projected to reach 8.83 Tcf by 2035. In addition, the switch to a cleaner fuel like LNG should boost regional gas consumption, leaving less for exports. Brunei, Myanmar, Indonesia and Malaysia are presently LNG exporters and the latter two rank among the top five global exporters, according to the IEA.
Proven gas reserves in the region are estimated at around 264.83 Tcf, equal to 3.5 percent of the global total. Most of the Southeast Asia's gas reserves are located in Indonesia and Myanmar, while smaller quantities are located in Malaysia, the IEA noted.
Potential investors have explored ways of extracting gas reserves in Southeast Asia, especially Indonesia, where the resource is an ideal substitute for costly liquid fuels. The country, a former member of the Organization of Petroleum Exporting Countries (OPEC), has proven natural gas reserves of 141 Tcf as of January 2012 – the third largest in the Asia-Pacific, U.S. Energy Information Administration (EIA) statistics indicated.
1
2
3
4
5
View Full Article
Generated by readers, the comments included herein do not reflect the views and opinions of Rigzone. All comments are subject to editorial review. Off-topic, inappropriate or insulting comments will be removed.
RELATED COMPANIES