GE: The Age of Gas is Upon Us
|
Tuesday, December 03, 2013
The new GE report sets out a strong case for the advent of an "Age of Gas", explaining that a confluence of several factors to do with gas supply and demand, as well as technology and regulation, will drive its use in a wide range of energy markets.
These factors mean that gas is now at an "inflection point" where it is positioned to rival coal consumption and take market share from oil, Michael Farina, Fuels Market Intelligence Leader at GE and one of the authors of the report, told Rigzone in a recent interview.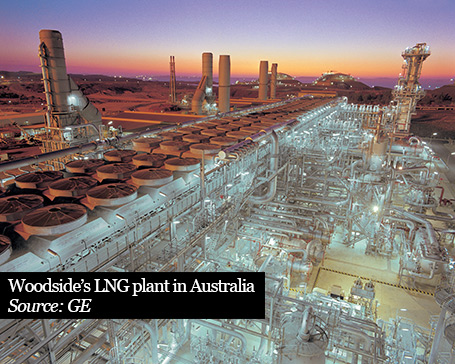 However, Farina emphasized that "it's not just about shale gas", explaining: "People get fixated a little bit on the shale gas story. And while this is important, there are a lot of other things going on."
One of the key factors driving the Age of Gas is the growth of the networks that carry the fuel to where it is used.
"You can look at what's happening with the steady development of pipeline systems, the very rapid growth in LNG [liquefied natural gas] … and then you add on a layer of these smaller, distributed gas systems and think about all of those things put together and you come away with an idea that really gas is going to have much more flexibility and robustness than it has had historically," Farina said.
Farina pointed out that there is a multitude of different ways in which gas is being used and that it can also act as a friend to other fuels and energy systems.
"It can be used to support renewables, it can used as a transport fuel and it's got a lot of industrial applications," he said, explaining that gas also serves as an attractive feed stock for chemicals and fertilizers.
While gas might not see too much growth in large-scale power generation, Farina said that GE expects to see its use increase in combined heat and power applications and other smaller, distributed power systems.
1
2
3
4
5
View Full Article
Generated by readers, the comments included herein do not reflect the views and opinions of Rigzone. All comments are subject to editorial review. Off-topic, inappropriate or insulting comments will be removed.