GE: The Age of Gas is Upon Us
|
Tuesday, December 03, 2013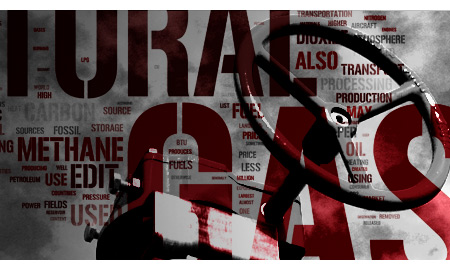 Natural gas is poised to play a far greater role in the world's energy mix, threatening to supplant oil and coal in many areas of industrial activity as well as in transportation and in the home, according to a report recently published by General Electric Co. In fact, the report anticipates global gas consumption will increase by more than a third of its current global consumption by 2025.
The findings of the GE report – "The Age of Gas & the Power of Networks" – echo a conversation that Rigzone had with Martin Haigh, energy advisor at Royal Dutch Shell plc's Scenarios unit, a year ago. Back then, Haigh said that his team had identified that gas was set to play a more important role in world energy markets, driven both by the shale gas revolution and by the inherent flexibility of gas as a fuel. Indeed, Shell itself became a "gas company" rather than an "oil company" for the first time in 2012 as its gas projects had grown to represent more than half of its portfolio of energy assets.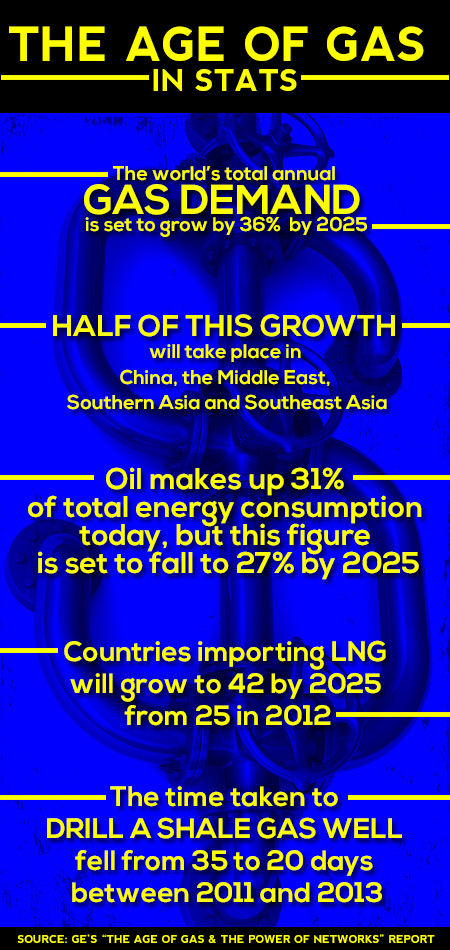 The new GE report sets out a strong case for the advent of an "Age of Gas", explaining that a confluence of several factors to do with gas supply and demand, as well as technology and regulation, will drive its use in a wide range of energy markets.
These factors mean that gas is now at an "inflection point" where it is positioned to rival coal consumption and take market share from oil, Michael Farina, Fuels Market Intelligence Leader at GE and one of the authors of the report, told Rigzone in a recent interview.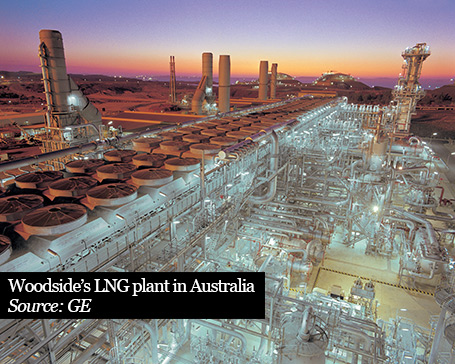 However, Farina emphasized that "it's not just about shale gas", explaining: "People get fixated a little bit on the shale gas story. And while this is important, there are a lot of other things going on."
One of the key factors driving the Age of Gas is the growth of the networks that carry the fuel to where it is used.
"You can look at what's happening with the steady development of pipeline systems, the very rapid growth in LNG [liquefied natural gas] … and then you add on a layer of these smaller, distributed gas systems and think about all of those things put together and you come away with an idea that really gas is going to have much more flexibility and robustness than it has had historically," Farina said.
Farina pointed out that there is a multitude of different ways in which gas is being used and that it can also act as a friend to other fuels and energy systems.
"It can be used to support renewables, it can used as a transport fuel and it's got a lot of industrial applications," he said, explaining that gas also serves as an attractive feed stock for chemicals and fertilizers.
While gas might not see too much growth in large-scale power generation, Farina said that GE expects to see its use increase in combined heat and power applications and other smaller, distributed power systems.
But the price of gas will play its part.
"The big story that we're trying to lay out there is this idea that there is a 'strike zone' where natural gas can compete effectively against other fuels," Farina said.
"It's different in different regions depending on the underlying cost of supply and the underlying cost of transportation. And we don't know if gas is going to end up in that strike zone, but we think for that Age of Gas to become a reality it has to find its way in there.
"The idea is that prices have to be high enough to support investment in new supplies but low enough to be competitive against alternative fuels, particularly against coal … and particularly in a lot of the emerging markets. And I think one of the challenges is that if there isn't increased flexibility, the right kinds of partnerships and other things to drive that competitiveness of gas versus coal you're going to see a lot of those markets remain coal markets."
On the other hand Farina believes that gas versus oil "has a bright future in a lot of places".
In fact, the GE report expects total demand for gas will rival that for oil. Global gas demand today is about 3,500 billion cubic meters (Bcm) per year (123.6 trillion cubic feet (Tcf)), or about 70 percent of the size of the global oil market. The GE Age of Gas outlook estimates global consumption will grow by nearly 1,300 Bcm (45.9 Tcf) of gas by 2025, which is a 36-percent increase over its present size.
Oil represents 31 percent of global energy use today, but should fall to 27 percent by 2025 as efficiency gains, conservation and substitution effects take hold, according to the GE report. This decline will occur largely due to high prices further squeezing oil out of stationary fuel applications, as well as the slow but-steady-adoption of alternative transportation fuels.
In terms of regions, GE sees the developing world driving the demand for gas rather than the developed world.
While the European Union's Large Combustion Plant Directive – which requires EU countries to legislate to limit emissions from combustion plants with a capacity of 50 megawatts or greater – "is going to drive some coal out of the market" within the EU, Farina pointed out that the energy markets in developed economies are not growing very fast.
"So decisions that are made outside of developed economies are going to be very interesting to follow over the next five-to-10 years, which is why we see an urgency for people to come together to drive the development of networks and focus policies around the things that enable the development of these networks. Then you are going to find that a lot of these benefits [of using gas] fall out of that," he said.
China is a case in point.
The Chinese "are driving a lot of growth around small-scale LNG systems and CNG [compressed natural gas] systems. A lot of it is around the terrible pollution issues they have in the northern coastal regions, where they've got to come up with a solution. We've actually been involved in that," said Farina, referring to GE's work in China to help some regions reduce their reliance on coal as a source of energy.
Fundamentally there will be three factors driving the Age of Gas. The first is that gas networks are set to become much more integrated and robust.
"I think we may be surprised a decade from now about how robust and expansive these gas systems will be. And it's because we're going to be integrating larger scale systems: pipes plus LNG and then the distributed systems that work around these," Farina said.
The second factor is that gas can work well with many other energy networks.
"There's going to be a lot of opportunities for gas to work together with power, with transport systems and so on," Farina added.
Then, Farina believes the third factor is going to be the "smart money that goes into multi-network integration".
"Now sure, there's some regulatory and policy issues around that. But we think the Industrial Internet suite of technologies is going to help that in terms of transparency and optimization: being able to map better how these systems are performing and how they are reacting to each other," he said.
"And you're already seeing it. In North America, this is at the forefront of a lot of the investment. People are really looking at the small-scale LNG systems that can serve heavy-duty trucking, railroads and marine applications. People are looking at combined heat and power close to the load centers to get really high efficiency. They're talking about the integration of the gas systems so they can support the renewables. There's also a lot of big questions about how the costs get allocated across the networks and how you manage that effectively."
To sum up, Farina explained that what GE's Age of Gas paper is "trying to bring out is a vision of where the gas industry can get to if it can get the network stories right, recognize that there are new technologies out there, recognize that there are some new supplies that can potentially be brought to market. And then it's about the collaboration and the partnerships and the policies that get it done. And if it does all that, then gas is neck-and-neck with coal and oil and maybe even breaks out as a clear winner within 15 years."
Generated by readers, the comments included herein do not reflect the views and opinions of Rigzone. All comments are subject to editorial review. Off-topic, inappropriate or insulting comments will be removed.