Venezuelan Oil Diplomacy Curbed By Economic Crisis
by The Associated Press
|
Joshua Goodman
|
Monday, December 02, 2013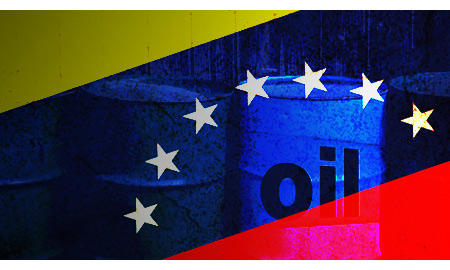 CARACAS, Venezuela (AP) — The late President Hugo Chavez's dream of leveraging Venezuela's oil wealth to spread revolution across Latin America is crumbling under the weight of an economic crisis that is forcing his hand-picked successor to cut back on generous foreign aid.
Signs of the country's waning influence are becoming more apparent. In early November, Guatemala withdrew from the Petrocaribe oil alliance launched by Chavez, saying it didn't receive the ultra-low financing rates it had been promised by Venezuela when it first sought to join the 18-nation pact in 2008. Also in recent weeks, representatives of Brazil and Colombia have held meetings with their Venezuelan counterparts to collect overdue payment for food, manufactured goods and other imports.
While Venezuela has fallen behind on payments before, the latest cash crunch is more severe, and the economic outlook more uncertain, than any time in 15 years of socialist rule.
The reason is a dependence on oil, which accounts for 95 percent of exports. Although Venezuela sits atop the world's largest reserves, production has steadily declined in recent years. Global prices for crude are also lower as hydraulic fracturing technology boosts supplies in the U.S. at a time that Europe's economic woes and weaker growth in China limit global demand.
The result is a hemorrhaging of Venezuela's foreign currency reserves, which are down 27 percent this year, according to the country's central bank.
To meet its obligations, the government is quietly scaling back the subsidies, investments and aid programs that were the cornerstone of Chavez's plan to curb the influence of the U.S. "empire" in Latin America and that total an estimated $100 billion since 1999.
While President Nicolas Maduro's government has yet to acknowledge the shift toward austerity, central bank data show that foreign trade credits, consisting mainly of loans and subsidies under Petrocaribe, fell to $1.7 billion in the first nine months of this year, compared with more than triple that amount for the same period last year.
1
2
3
4
View Full Article
Generated by readers, the comments included herein do not reflect the views and opinions of Rigzone. All comments are subject to editorial review. Off-topic, inappropriate or insulting comments will be removed.