PTTEP, Pertamina to Jointly Acquire Hess' Indonesian Assets for $1.3B
by Chee Yew Cheang
|
Rigzone
|
Monday, December 02, 2013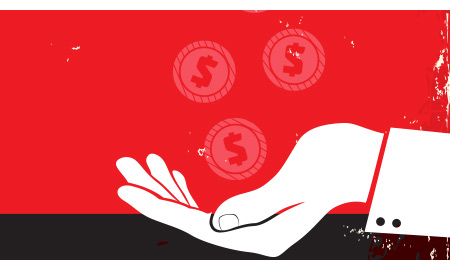 Thailand's PTT Exploration and Production Public Company Limited (PTTEP) announced Monday that its subsidiary PTTEP Netherlands Holding Cooperatie U.A. and Indonesia's state-owned firm PT Pertamina's unit Pertamina Hulu Energy have jointly signed Share Purchase Agreements (SPAs) Nov. 30 to acquire, on a basis of 50:50, the subsidiaries of Hess Corporation which hold 75 percent interest in the Pangkah project and 23 percent interest in the Natuna Sea A project, in offshore Indonesia.
The total transaction cost for both projects is approximately $1.3 billion, which will be split evenly between PTTEP and Pertamina, with the former funding its share of the transactions through the firm's available cash.
The joint PTTEP-Pertamina bid for Hess' upstream assets in Indonesia confirmed an earlier report by Rigzone that the Thai company was seeking a partner for the acquisitions.
Meanwhile, completion of the two transactions is subject to customary closing conditions as prescribed in the SPAs with expected closing dates before year end for the Natuna Sea A project and during the first quarter of 2014 for the Pangkah project.
"The acquisition of Pangkah and Natuna Sea A is a strategic fit to PTTEP's Growth Strategy of adding producing assets that contribute immediate revenue stream, accretion of volume growth and reserves, and enhance our position in South East Asia. PTTEP believes that the combined strength of PTTEP and Pertamina as the national oil & gas companies of Thailand and Indonesia, and with strong operational experiences in the region, will contribute to the continued success of the projects," PTTEP said in an announcement on the Stock Exchange of Thailand.
The Pangkah project, located in the East Java Sea, currently produces approximately 7,000 barrels per day of liquids and 33 million cubic feet per day (MMcf/d) of gas, with total proved and probable reserves (2P) of 110 million barrels of oil equivalent (MMboe). After the transaction is completed, PTTEP and Pertamina will jointly operate the development. Indonesia's gas distributor PT Perusahaan Gas Negara's unit PT SakaEnergi, which acquired 25 percent stake from Kuwait Petroleum Exploration Company (Kufpec)in June for $265 million, is the other stakeholder in the Pangkar project.
The Natuna Sea A gas project, located in the West Natuna Sea near the border between Malaysia and Indonesia, presently produces around 220 MMcf/d of gas and 2,350 barrels per day of oil, with total 2P reserves of 209 MMboe. Joint venture partners in the development include Premier Oil (Operator), Kufpec and Petronas, with participation interests of 28.67 percent, 33.33 percent and 15 percent, respectively.
Generated by readers, the comments included herein do not reflect the views and opinions of Rigzone. All comments are subject to editorial review. Off-topic, inappropriate or insulting comments will be removed.
RELATED COMPANIES