PTTEP Keen to Add Hess' Southeast Asian Assets to Portfolio
by Chee Yew Cheang
|
Rigzone Staff
|
Thursday, November 28, 2013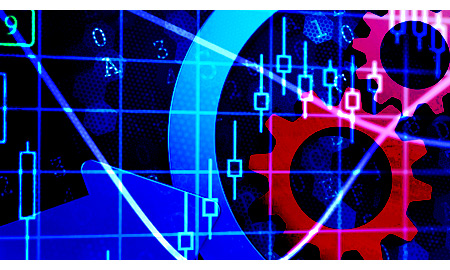 PTT Exploration and Production Plc (PTTEP), Thailand's national upstream energy firm, has set its sights on adding mature upstream assets in Thailand and Indonesia that have been put on sale by U.S. independent oil and gas company (IOC) Hess Corp.
The proposed acquisition is expected to boost PTTEP's oil and gas production in Southeast Asia's second largest economy. The Thai firm will also become the second company in the region after Malaysia offshore oil and gas services provider SapuraKencana Petroleum Bhd to purchase upstream assets from an American IOC this year.
Thai Concerns about Energy Security
Thailand is the second largest energy consumer in Southeast Asia, at 118 million ton of oil equivalent in 2011, or 20 percent of the region's demand, according to the "Southeast Asia Energy Outlook" published by the International Energy Agency (IEA) in September. While the country has hydrocarbon resources, these are relatively limited compared to growing demand, which is estimated by the IEA to increase by an average of 2.3 percent annually between 2011 and 2035. As such, Thailand remains heavily reliant on energy imports, currently and in the future.
Oil and gas comprised seven-tenths of Thailand's energy mix in 2010, with oil accounting for 39 percent of the total and gas 31 percent, statistics from the United States Energy Information Administration (EIA) indicated. Oil will remain the dominant fuel in Thailand, with demand set to rise from 1 million barrels of oil per day (MMbopd) in 2012 to 1.6 MMbopd in 2035, according to the IEA, while natural gas consumption is projected to rise from 1.483 trillion cubic feet (Tcf) in 2012 to 2.295 Tcf in 2035.
Increased urbanization is expected to boost Thai electricity demand, which is poised to grow by an annual average of 3.8 percent from 2012 to 2035, the IEA data showed, while gas demand will remain high as the fuel accounted for 68 percent of power generation currently.
"Thailand's concerns about security of gas supply have been increasing for a number of years and were further heightened by the interruption of gas supply due to routine maintenance on a gas platform in Myanmar in April 2013," the Paris-based IEA said.
The country's net import dependency looks set to climb to around 50 percent in 2035, when the country's net oil and gas import bill totals about $100 billion, up from near $30 billion in 2011, IEA projections revealed.
1
2
3
4
View Full Article
Generated by readers, the comments included herein do not reflect the views and opinions of Rigzone. All comments are subject to editorial review. Off-topic, inappropriate or insulting comments will be removed.
RELATED COMPANIES