Women Who Shine: Q&A with Jenny Day
by Robin Dupre
|
Rigzone Staff
|
Tuesday, November 26, 2013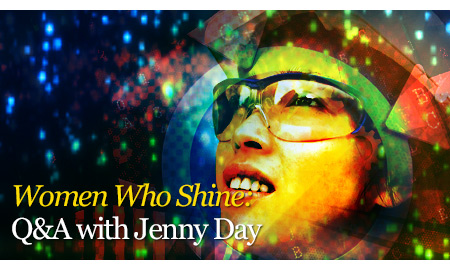 Texas City, Texas is a busy deepwater port on Texas' Gulf Coast and houses a petroleum refining and petrochemical manufacturing center. With more than 2,000 people employed at the United States' third largest oil refinery that processes 460,000 barrels of crude oil each day and produces roughly 4 percent of the country's gasoline needs each day, Marathon Petroleum Corp. bought the refinery from BP plc in February 2013 for an estimated $2.4 billion.
Jenny Day, an electrician at the refinery, began her career four years ago as an apprentice to provide technical support for instrument and electrical equipment. Her responsibility is to assist in the design, installation, inspection, troubleshooting, repair and preventive maintenance of the refinery's automation systems.
With very few women present at her location, Day sat down with Rigzone to discuss Health, Safety and Environment, why she chose her career path and how each day she is reminded that the safety of her coworkers and herself are her top priority.
Rigzone: You have been with Marathon, formerly BP, for a couple of years. How did you land this job? And why did you choose this route?
Day: I have been working at Marathon, formerly BP, since August of 2009 and was hired in the Instrumentation and Electrical (I&E) apprenticeship program. I chose this profession because I have always wanted to work in the oil and gas industry in some capacity.
This was a rare opportunity for me, to not only receive on the job training as well as a classroom education, but to have the ability to work side-by-side and learn firsthand from the experts in the field. There is no educational system provided that is worth more than learning from the experience of a 30-year veteran in the industry.
1
2
3
4
View Full Article
Generated by readers, the comments included herein do not reflect the views and opinions of Rigzone. All comments are subject to editorial review. Off-topic, inappropriate or insulting comments will be removed.