US Shale Plays to Watch in 2014
|
Wednesday, November 27, 2013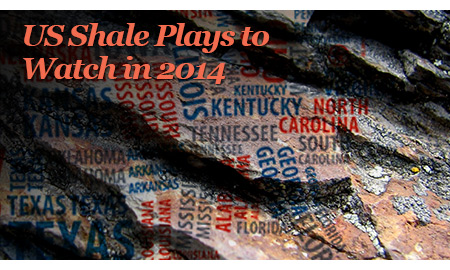 The U.S. shale exploration and production boom has dramatically changed the U.S. energy landscape, unlocking enough natural gas resources to turn the country into a future exporter of liquefied natural gas while reversing the decline seen a few years ago in U.S. crude oil production.
While unconventional plays such as the Eagle Ford and Bakken are well-known, DrillingInfo CEO Allen Gilmer told Rigzone he sees potential for exploration and production activity in 2014 and beyond for some emerging U.S. shale plays.
These plays are standalone plays that people are just now looking at, as well as ancillary plays in and around proven plays, either up dip or down dip of proven plays but in juxtaposition with good source rock as well, Gilmer told Rigzone in an interview.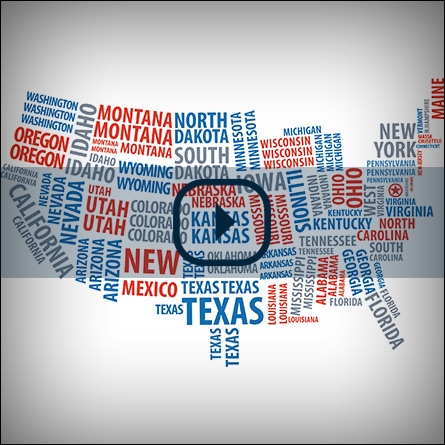 Interesting Things Seen in Buda
The Eagle Ford unconventional play in South Texas has proven prolific in terms of oil production, but activity on other formations within the Eagle Ford area will expand. While the Pearsall shale will not likely be a huge play, Gilmer said DrillingInfo is seeing interesting things in the Buda formation.
Both the Pearsall and Buda plays are located below the Eagle Ford – the Buda located deeper than the Eagle Ford and Pearsall the deepest – varying in depth ranging from 7,000 feet to 12,500 feet. Buda exploration is occurring in the eastern portion of the Eagle Ford play area, while Pearsall development is taking place in the western half of the Eagle Ford.
A couple of Buda wells have come online pretty strongly in the dead oil zone of the Eagle Ford proper, an area where companies had leased, hoping for oil, but not enough gas exists to make it mobile. But when operators started drilling deeper into the Buda, they "walked into a window of mobility, so it looks like a second life for a lot of those leases."
"Everybody thought there was a line of depth at the arch that there was a restricted basin south of there that was great for the Eagle Ford and high total organic carbons, and that north of there it would be too clastic of a system with not enough with not enough total organic shale," Gilmer commented.
1
2
3
4
5
6
7
View Full Article
Generated by readers, the comments included herein do not reflect the views and opinions of Rigzone. All comments are subject to editorial review. Off-topic, inappropriate or insulting comments will be removed.