Career Spotlight: Health and Safety Engineer
by Gene Lockard
|
Rigzone Staff
|
Friday, November 29, 2013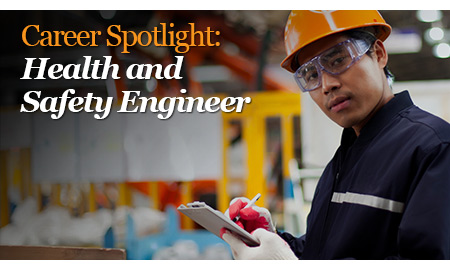 For anyone interested in a well-paying, challenging and rewarding oil and gas job that offers opportunities for relocation and comes with a lot of responsibility, one need look no further than a position falling under the category of health, safety and environment (HSE).
There are several different positions covering a variety of industries under HSE. A health and safety engineer within the oil and gas industry plays a critical role in preventing mishaps, keeping workers healthy and injury-free, and in general, helping to keep operations running smoothly and safely.
The position offers a number of challenges, including the need to prevent fires, explosions and emissions of contaminants into the workplace and atmosphere. They also map out ways to reduce a company's emissions of carbon, and to reduce or prevent work-related illnesses of company employees.
Beyond the moral obligations that companies have to workers and the environment in which they operate, there are potential legal ramifications and other financial concerns associated with an unsafe working environment, such as increased sick leave, employee turnover, the payment of disability benefits and increased health care costs.
A health and safety engineer position within the oil and gas industry requires a college degree in some kind of engineering discipline. The career field is expected to grow at about 13 percent through the remainder of the decade, according to the U.S. Bureau of Labor Statistics.
HSE safety engineers are found in every state, and in countries around the globe. At the time of print, there were nearly 100 Safety Engineer positions, and several HSE positions, in Rigzone's Career Center.
Generated by readers, the comments included herein do not reflect the views and opinions of Rigzone. All comments are subject to editorial review. Off-topic, inappropriate or insulting comments will be removed.