Developing Middle East Upstream Talent: BP's Story
by Jon Mainwaring
|
Rigzone Staff
|
Monday, November 25, 2013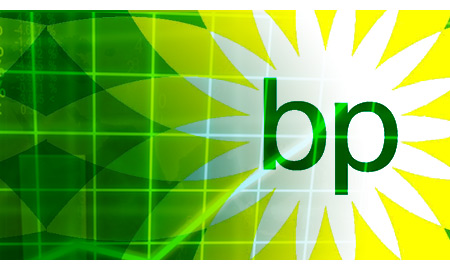 Ever since the British first discovered oil in Persia in 1908, the Middle East has been heavily reliant on foreign engineers to develop and operate its oil and gas fields. More than a century later, the Middle East is still the region of the world that most depends on expatriate oil and gas workers – with expats making up more than 80 percent of the industry's workforce.
Yet, slowly, things are changing thanks not only to government programs to develop local engineers and technicians, but also to international oil companies that have recognized the increasing cost of bringing in expat talent amid the Great Crew Change. While in 2012 locals made up just 11.6 percent of the Middle Eastern oil and gas workforce, in 2013 this figure has risen to 13.6 percent, according the Hays Oil & Gas Global Salary Guides 2012 and 2013.
One company that is involved in developing local talent in Middle Eastern countries is international oil major BP plc.
Anand RV, BP's vice president of human resources for its Middle East exploration operations, described to Rigzone in a recent interview how workforce demographics are changing in the region.
According to RV, the Middle Eastern Oil and Gas industry is still very dependent on a foreign workforce and foreign expertise.
"With the high oil prices that we have seen in recent years, each of the oil exporting countries has announced significant investment plans and, therefore, you continue to see a big capital investment drive in the Middle East, which will further the need for a larger workforce. From a purely demographic perspective, countries like UAE and Qatar will still depend quite heavily on a foreign workforce," he said.
"What you are seeing, though, is a slight shift in trend when you look at countries like Oman and Saudi Arabia, which have a much larger
local population. You can see that a larger percentage of the workforce is now Omani or Saudi and there is a much greater drive in building that workforce. Just as an example, BP is relatively new in Oman – we've been there for five years – but we've already built a workforce that is 70-percent Omani."
While RV expects the Middle East to continue to draw in foreign expertise, he sees both government and industry in the region driving the recruitment and development of local talent.
1
2
3
View Full Article
Generated by readers, the comments included herein do not reflect the views and opinions of Rigzone. All comments are subject to editorial review. Off-topic, inappropriate or insulting comments will be removed.
RELATED COMPANIES