Foreign Interest in UK Shale Gas Steps Up
|
Thursday, November 21, 2013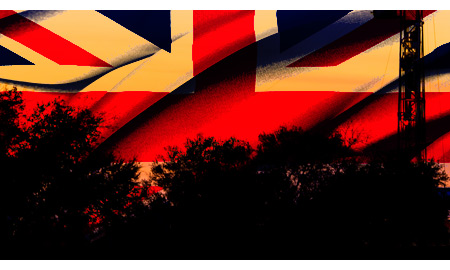 Onshore UK looks to be on its way to becoming a major region of interest for large energy companies hoping to exploit shale gas resources after GDF Suez S.A. made a deal with Dart Energy Corp. to farm into some of Dart's licenses that cover the Bowland Basin in northwest England.
The French company's move into the Bowland shale, as well as a few of Dart's coal-bed methane projects, followed UK integrated energy firm Centrica's own Bowland Basin deal with Cuadrilla Resources this summer.
The gigantic gas resources estimated to exist within the Bowland Basin are enough explanation on their own to justify the interest from major energy companies. The Bowland Basin is believed by the British Geological Survey to hold as much as 1,300 trillion cubic feet (Tcf) of shale gas; Cuadrilla's licenses are estimated to contain some 300 Tcf while Dart is thought to be sitting on around 110 Tcf in its Bowland licenses.
However, the UK's positive political climate towards shale gas is also encouraging those international firms wanting to develop shale gas in Europe to look to the country as other European nations vacillate over drilling for unconventional hydrocarbons.
In GDF's own country, President Francois Holland (elected for a seven-year term in 2012) stated in July this year: "As long as I am president, there will be no shale gas exploration in France."
This policy by the French President might also explain why the country's leading oil and gas business, Total S.A., has also expressed an interest in the UK's burgeoning shale gas industry. Total Chief Executive Christophe de Margerie was reported at the start of October to have said that his company is in talks to take a stake in a UK project and is also considering bidding in next year's onshore licensing round.
Indeed, the Total Chief Executive called on the ban on hydraulic fracturing for shale gas in his homeland to be lifted in February this year.
Other Western European countries whose governments have not yet allowed the practice of fracking for shale gas include Germany and the Netherlands, while in Spain, Repsol was forced to delay its first shale gas project in the country this summer due to a regional government outlawing fracking.
By contrast, the UK government has been highly supportive of the shale gas industry ever since it lifted its fracking ban last December. In August, UK Prime Minister David Cameron voiced his support for the country's nascent shale gas industry, while September saw UK Chancellor of the Exchequer George Osborne demonstrate his commitment to the shale gas sector in a speech made to the oil and gas industry at Aberdeen's Offshore Europe conference.
Meanwhile, although there was a high-profile protest against Cuadrilla Resources exploring for onshore oil in southern England during the late summer/early autumn this year, the public mood towards hydraulic fracturing for shale gas in the northwest England where the Bowland shale is located appears to be much improved. In mid-October, a survey by research firm BritainThinks found that 57 percent of people who live within the Bowland Basin license area now either strongly support or support shale gas exploration – compared with just 44 percent in October 2012.
In a recent phone call with Rigzone, a GDF spokesman explained the company has been looking at shale gas opportunities in several countries – including Poland, Algeria, Brazil and China – but that the UK was the very first in which it has invested in shale gas development. The spokesman highlighted the major potential of the Bowland Basin shale as well as the country's "supportive framework" for shale gas drilling as key factors, as well as the fact that GDF is already involved in offshore exploration in the UK, particularly via its development of the Cygnus project – one of the largest gas fields in the UK North Sea.
Now, the UK shale gas industry will be keeping a close eye on who Total is talking to as it sets about pulling off similar deal to those achieved by Centrica and GDF.
Generated by readers, the comments included herein do not reflect the views and opinions of Rigzone. All comments are subject to editorial review. Off-topic, inappropriate or insulting comments will be removed.