Scotland Exported $48B of Oil, Gas in 2012
by Jon Mainwaring
|
Rigzone Staff
|
Wednesday, November 20, 2013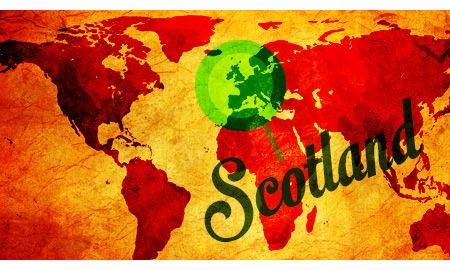 The Scottish government has estimated for the first time Scotland's oil and gas exports to the rest of the UK and international markets. The new Oil and Gas Analytical Bulletin, which includes statistics compiled as part of the Scottish National Accounts Project (SNAP), estimated that Scotland's oil and gas exports amounted to more than $48 billion (GBP 30 billion) in 2012.
The Analytical Bulletin summarizes new experimental statistics that show that exports of crude oil and natural gas liquids were worth more than $28.9 billion (GBP 18 billion) in 2012. Refined petroleum products and natural gas were worth an additional combined value of ($19.3 billion) GBP 12 billion
These new figures are bound to play a role in those campaigning for and against Scottish Independence from the UK ahead of an independence referendum scheduled to take place in Scotland in September next year.
Meanwhile, the Scottish government has already reported that international sales by the Scottish oil and gas supply chain more than doubled from $5.4 billion (GBP 3.4 billion) in 2003 to $13.2 billion (GBP 8.2 billion) in 2011. The Scottish government has highlighted that home-grown expertise has helped secure 100s of new contracts for Scottish firms in Australia, Brazil, Mexico and Africa in recent years.
Commenting on the figures, Scotland's Enterprise and Energy Minister Fergus Ewing said:
"As an international oil and gas exporter, Scotland is undeniably a main player. It is a huge and increasing market, as this latest analytical bulletin shows,
"Recent estimates suggest that activity in the North Sea fields will last for decades with 24 billion barrels of oil equivalent, valued at GBP 1.5 trillion [$2.4 trillion].
1
2
View Full Article
Generated by readers, the comments included herein do not reflect the views and opinions of Rigzone. All comments are subject to editorial review. Off-topic, inappropriate or insulting comments will be removed.