Fight Begins Over Opening Up Mexico's Oil Monopoly
by The Associated Press
|
Katherine Corcoran & Adriana Gomez Licon
|
Monday, November 18, 2013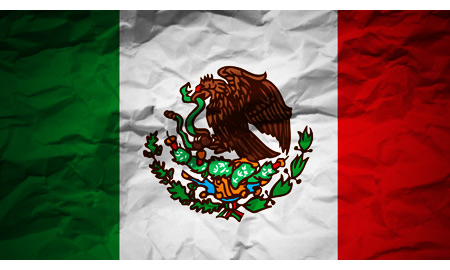 MEXICO CITY (AP) — The fight to revamp Mexico's moribund, state-run oil industry could start as early as this week with a Senate proposal to allow private access to the country's oil, a nationalist symbol that for decades has been fiercely protected by the constitution from possible profiteering by foreign companies.
Legislators from the two parties supporting an oil overhaul say they support constitutional changes to allow the government to grant licenses and share oil and profits with multinational giants such as Exxon or Chevron. The anticipated proposal would go much further than the plan introduced by President Enrique Pena Nieto in August, which would have allowed the sharing of profits but not of oil.
Javier Trevino, a legislator from Pena Nieto's Institutional Revolutionary Party, said his party has struck an agreement after several weeks of talks with the opposition National Action Party, which has favored stronger private investment from the start. He said the bill emerging from the Senate is expected to offer a wider range of options for companies interested in investing in deep-water drilling, including licenses for the right to extract and commercialize oil. It would allow an oil company to "book" or list reserves as assets, something Mexico has forbidden in its mission to keep its oil in the hands of Mexicans.
Such arrangements have been prohibited in the decades since 1938, when President Lazaro Cardenas nationalized the oil industry, wresting it from the hands of foreign companies accused of looting the country's wealth. It is considered one of Mexico's proudest moments, the basis for a fervor that continues today around oil and the reluctance to tinker with the constitution.
But those constitutional safeguards now act more like a straitjacket, keeping the Pemex state oil monopoly slow, outdated and unable to attract the investment, technology and knowledge it needs to tap shale and deep-water reserves, say people inside and outside the government.
"The era of easy oil has passed," Trevino said. "We have to share the risks."
Up to now, Pemex has allowed contracts that only pay a fee for services rendered.
1
2
3
View Full Article
Generated by readers, the comments included herein do not reflect the views and opinions of Rigzone. All comments are subject to editorial review. Off-topic, inappropriate or insulting comments will be removed.