ConocoPhillips, NEED Project Work to Develop Pipeline of STEM Grads
by Gene Lockard
|
Rigzone Staff
|
Friday, November 15, 2013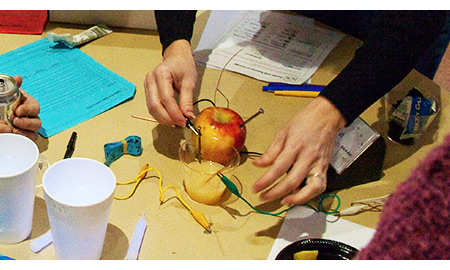 The worst-kept secret in the energy business is that the industry is going through a "crew change" as the more experienced people prepare to retire. Energy companies recognize that there is a critical need to quickly develop and properly train a pipeline of qualified candidates to move into the industry as these experienced workers transition out.
In what appears to be a growing trend of collaboration between the energy industry and educational institutions to address this challenge, oil and gas major ConocoPhillips has partnered with the National Energy Education Development Project (NEED) to provide teachers with energy curriculum and training opportunities in communities across the United States. In 2013, the program will have reached 26 communities. Each year, teacher training and resources are offered in communities from Alaska to Florida and Los Angeles to Boston.
NEED was started during President Jimmy Carter's administration as a one-day celebration of energy education. From that inauspicious beginning, it has grown and expanded substantially.
"NEED is all about engaging teachers and kids in energy and science, and helping them to grow in confidence and content knowledge. Our sponsors work alongside us to help encourage students and teachers to learn about energy and, in turn, shape the future energy workforce," Mary Spruill, NEED executive director, told Rigzone.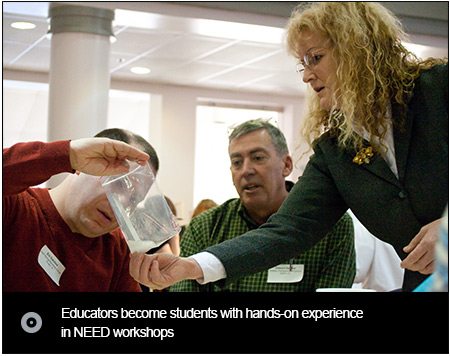 Part of the mission of NEED is to "promote an energy-conscious and educated society by creating effective networks of students, educators, business, government and community leaders to design and deliver objective, multi-sided energy education programs," according to its website.
Pursuant to that mission, NEED has linked with thousands of schools across the country, and currently offers more than 130 curriculum modules to help teach teachers and students about energy. All NEED publications and materials are reviewed for scientific accuracy, objectiveness and comprehensiveness by a Teacher Advisory Board of educators and subject matter experts.
A national Teacher Advisory Board (TAB) that promotes standards-based energy curriculum and training developed the NEED curriculum. NEED uses data from the Energy Information Administration (EIA) in order to provide educators and students with the most up-to-date information possible.
1
2
3
4
View Full Article
Generated by readers, the comments included herein do not reflect the views and opinions of Rigzone. All comments are subject to editorial review. Off-topic, inappropriate or insulting comments will be removed.
RELATED COMPANIES