KBR: Foreign Investors May Balk at Pemex's Sovereign Status
by Matthew V. Veazey
|
Rigzone Staff
|
Friday, November 15, 2013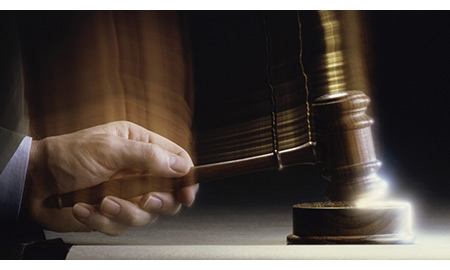 During the past decade, Petroleos Mexicanos (Pemex) has grappled with steady declines in its oil and gas proved reserves as well as production rates of these hydrocarbons. Moreover, Pemex's refining capacity has remained flat since 2007 and the national oil company has had to increasingly import fuels to satisfy local demand.
Pemex lacks the capital and technical expertise to reverse such trends, in part because the Mexican constitution bars foreign investors from owning the country's hydrocarbon resources, according to a U.S. Department of Energy Energy Information Administration analysis of Mexico's energy sector. Recognizing that outside money, skills and technology would help to reinvigorate Pemex, Mexican government officials are weighing various energy reform proposals that could allow foreign investment in the country's oil and gas sector.
To be sure, non-Mexican companies currently provide technology and services to Pemex. However, the state-owned firm retains all ownership of natural resources and physical facilities. Although the scale and scope of Mexico's energy reform effort remain uncertain at this writing, allowing foreign ownership would give investors from the United States, Canada and elsewhere the opportunity to buy into a market that has been off-limits for three-quarters of a century.
Gaining an ownership stake in the Mexican oil and gas sector could be a rewarding growth opportunity for foreign firms. Under a more receptive energy policy, outside investors could provide the money and expertise necessary to exploit deepwater fields and onshore shale plays as well as modernize refining and pipeline infrastructure. When contemplating a possible move into Mexico, however, foreign companies should familiarize themselves with a little-known provision in Mexican law that could wreak havoc on their risk tolerance, according to a top attorney with Houston-based service company KBR, which has done work for Pemex for several decades.
Pemex is treated as a "sovereign" under Mexican law, meaning that it enjoys rights that are unheard of for most companies – such as having the right to set aside contractual obligations, explained Mark Lowes, KBR's vice president of litigation. In fact, even Pemex – the source of roughly one-third of the Mexican government's total revenues – was only granted this privileged legal status within the past decade.
Prospective foreign investors "need to be aware of this law," said Lowes. "It is a risk that I don't think most people are aware of, it's outside the norm, and I think you need to go in with your eyes open, making certain that you're aware of this potential problem."
The national oil company's (NOC) sovereign status has resulted in a drawn-out legal battle between KBR and Pemex subsidiary Pemex Exploration and Production (PEP). The lawsuit hinges on KBR's attempts to collect unpaid engineering service fees under a contract for an offshore facility project that PEP awarded KBR's Mexican subsidiary COMMISA in 1997.
1
2
3
4
View Full Article
Generated by readers, the comments included herein do not reflect the views and opinions of Rigzone. All comments are subject to editorial review. Off-topic, inappropriate or insulting comments will be removed.
RELATED COMPANIES