More Oil and Gas Drillers Turn To Water Recycling
by The Associated Press
|
Ramit Plushnick-Masti
|
Monday, November 11, 2013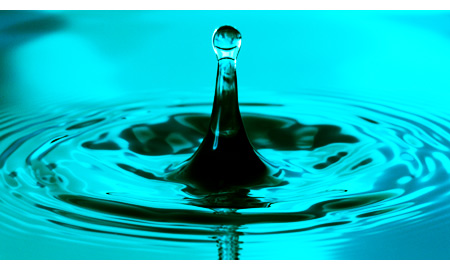 MIDLAND, Texas (AP) — When the rain stopped falling in Texas, the prairie grass yellowed, the soil cracked and oil drillers were confronted with a crisis. After years of easy access to cheap, plentiful water, the land they prized for its vast petroleum wealth was starting to dry up.
At first, the drought that took hold a few years ago seemed to threaten the economic boom that arose from hydraulic fracturing, a drilling method that uses huge amounts of high-pressure, chemical-laced water to free oil and natural gas trapped deep in underground rocks. But drillers have found a way to get by with much less water: They recycle it using systems that not long ago they may have eyed with suspicion.
"This was a dramatic change to the practices that the industry used for many, many years," said Paul Schlosberg, co-founder and chief financial officer of Water Rescue Services, the company that runs recycling services for Fasken Oil and Ranch in West Texas, which is now 90 percent toward its goal of not using any freshwater for fracturing, or "fracking," as it is commonly known.
Before the drought, "water was prevalent, it was cheap and it was taken for granted," he added.
Just a few years ago, many drillers suspected water recyclers were trying to sell an unproven idea designed to drain money from multimillion dollar businesses. Now the system is helping drillers use less freshwater and dispose of less wastewater. Recycling is rapidly becoming a popular and economic solution for a burgeoning industry.
The change is happening so swiftly that regulators are racing to keep up and in some cases taking steps to make it easier for drillers to recycle.
Fracking operations require millions of gallons of relatively clean water. Each time a well is drilled, about 20 percent of the water eventually remerges, but it is jam-packed with contaminants from drilling chemicals and heavy metals picked up when the water hits oil. Until recently, that water was dumped as waste, often into injection wells deep underground.
1
2
3
4
View Full Article
Generated by readers, the comments included herein do not reflect the views and opinions of Rigzone. All comments are subject to editorial review. Off-topic, inappropriate or insulting comments will be removed.