Keppel FELS Clinches $1.1B Order to Build 5 Jackups for Transocean
by Chee Yew Cheang
|
Rigzone Staff
|
Thursday, November 07, 2013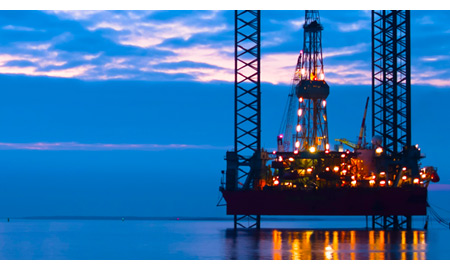 Singapore-based Keppel FELS Limited (Keppel FELS), a wholly-owned subsidiary of Keppel Offshore & Marine (Keppel O&M), announced Thursday that it has clinched an order from a unit of Transocean Ltd. (Transocean) to build 5 KFELS Super B 400 Bigfoot Class jackups for $1.1 billion.
The first rig is scheduled for delivery from the shipyard in 1Q 2016 and the remaining 4 jackups are expected to be delivered at approximately four-month intervals thereafter, with the latest by 3Q 2017, Transocean said in a company release.
Each of the 5 jackup contracts include an option to order an additional unit of the same design and specifications on similar terms. Transocean has to exercise the first option within one year, while the remaining four options have to be exercised within consecutive four-month intervals thereafter.
"Continuing our growth in the high-specification jackup business is an important element of our asset strategy ... given our expectation for continued customer demand for assets of this capability and the outstanding operating performance of the four new high-specification jackups we have recently placed into service," Steven L. Newman, president and CEO of Transocean Ltd said in the company release.
The jackups will be equipped to operate in water depths of 400 feet and drill to 35,000 feet. With a two million pound drilling system and a maximum combined cantilever load of 3,700 kips (kilo pounds), the KFELS Super B Class will be equipped with tremendous horsepower during drilling operations. The jackups will have offline stand building features in its drilling system package, allowing drilling and preparation of drill pipes to take place at the same time. The jackups, which are capable of drilling at a 75 feet outreach, allowing for coverage of a larger well pattern, will be able to accommodate 150 personnel.
"We are glad that Transocean has chosen to expand their fleet of premium jackup rigs with the KFELS Super B Class design ... having already delivered three jackup rigs to them earlier this year, on time, within budget and without incidents, we have assured them that we have the expertise and experience to deliver high quality rigs to their schedule and requirements," Wong Kok Seng, managing director (Offshore) of Keppel O&M and managing director of Keppel FELS said in a separate press release.
"Even with the stiff competition in the market, we are heartened that customers, whether new entrants or well-established ones like Transocean are choosing to build in Singapore and differentiating us for our proven rig designs, reputation for excellent project execution and having a competitive total project price," Wong added.
Keppel FELS delivered Transocean Siam Driller (350' ILC), Transocean Andaman (350' ILC) and Transocean Ao Thai (350' ILC) to Transocean in January, March and August, respectively.
Generated by readers, the comments included herein do not reflect the views and opinions of Rigzone. All comments are subject to editorial review. Off-topic, inappropriate or insulting comments will be removed.
RELATED COMPANIES
For More Information on the Offshore Rig Fleet:
RigLogix can provide the information that you need about the offshore rig fleet, whether you need utilization and industry trends or detailed reports on future rig contracts. Subscribing to RigLogix will allow you to access dozens of prebuilt reports and build your own custom reports using hundreds of available data columns. For more information about a RigLogix subscription, visit
www.riglogix.com
.