South Korea Reviews Overseas Energy Asset Holdings
by Chee Yew Cheang
|
Rigzone Staff
|
Tuesday, November 05, 2013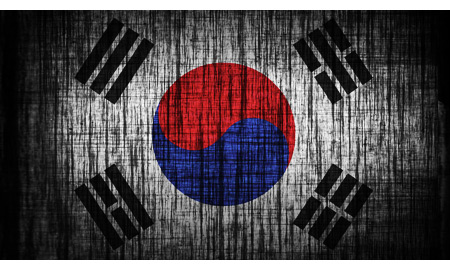 National-owned companies in South Korea are reviewing their holdings of foreign energy assets as the wave of acquisitions in the last five years has strained their finances. The review was undertaken in response to a change in policy direction on mergers and acquisitions by the new government, which came to power in February. So far, no foreign asset sales have been sold by these energy firms.
Thirst for Upstream Assets
In 2012, South Korea's economy was ranked the world's thirteen largest with a gross domestic product of $1.64 trillion, according to the U.S. Central Intelligence Agency's The World Factbook. Sustained growth in the economy boosted hydrocarbon demand in South Korea, which together with its large oil refining and petrochemical sector, made the country the world's tenth largest energy consumer, the U.S. Energy Information Administration (EIA) reported in January.
Domestic oil consumption reached 2.458 million barrels of oil in 2012, up 2.5 percent from the previous year, while gas demand increased 7.3 percent to 1.76 trillion cubic feet (Tcf) or 50 billion cubic meters in the corresponding period, statistics from BP Statistical Review of World Energy 2013 revealed. With low domestic petroleum resources, South Korea has traditionally been dependent on foreign supplies. Such reliance resulted in the country emerging as the world's number two liquefied natural gas (LNG) importer in 2011, while it ranked fifth as an oil importer globally, EIA reported.
South Korea is aware of its vulnerability to any disruption in energy supply, having experienced the 1970s oil shocks and the huge oil price swings during the previous decade. Its energy policy is focused on the need "to ensure a stable and steady energy supply to meet the nation's growing demand," South Korea's Ministry of Trade, Industry & Energy (MOTIE) said on its website, emphasizing the need to enhance overseas energy development.
In this regard, the South Korean government planned to grow its energy production, mostly overseas, from around 200,000 barrels of oil equivalent per day (boepd) in 2011 to 1.2 million boepd by 2030. This was "clearly a significant undertaking," Stuart Payne, Dana Petroleum plc Director of Human Resource said at a conference in London in April 2012.
"Kogas is devoted to creating stability by securing natural gas reserves by venturing in the development of overseas resources," Korea Gas Corp. (Kogas), the world's largest LNG importer, stated in its website.
South Korean Acquisition Binge
Between 2008 and 2012, three South Korean national energy firms – Korean National oil Corp. (KNOC), Korea Gas Corp. (Kogas) and Korea Resources Corp. (Kores) – have invested a combined total of $23.21 billion on overseas assets, according to the National Assembly Budget Office (NABO), as cited in a Reuters report. KNOC and Kogas focused on the petroleum sector.
1
2
3
4
5
6
View Full Article
Generated by readers, the comments included herein do not reflect the views and opinions of Rigzone. All comments are subject to editorial review. Off-topic, inappropriate or insulting comments will be removed.
RELATED COMPANIES