Report: UK Oil, Gas Significantly Reliant on Immigrants
by Jon Mainwaring
|
Rigzone Staff
|
Monday, November 04, 2013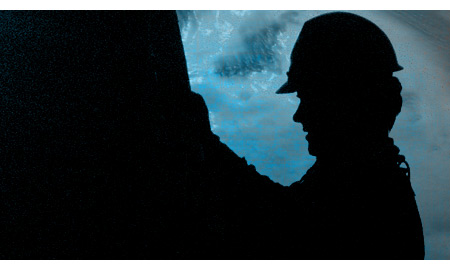 A UK government-sponsored report into engineering skills has highlighted that strategically important sectors, including oil and gas extraction, are becoming increasingly reliant on immigrants to perform technical roles. The report calls on employers and professional bodies "to step up" to help the UK government inspire future engineering talent and address engineering skills shortages across several industries.
The Review of Engineering Skills – published Monday and authored by Professor John Perkins, Chief Scientific Adviser to the Department of Business, Innovation and Skills – stated that the country currently relies on immigrants to fill one-in-five engineering roles in strategically important sectors, including oil and gas extraction. In June this year, Oil & Gas UK published its latest Offshore Demographics Report that showed that in 2012 the proportion of people working offshore on the UK Continental Shelf who were British was 82.8 percent (compared to 86.7 percent in 2006).
Professor Perkins has made a series of recommendations in his review, including:
The UK government should review funding arrangements for engineering degree courses to ensure that it is financial sustainable for higher education institutions to deliver high-quality engineering programs
HE institutions should work with Government and commercial banks to ensure their students are aware of Professional Career Development Loans
The engineering community should develop concerted engagement with university students, including work placements to raise the profile of engineering careers and ensure that students on every campus are aware of the full range of diverse opportunities with engineering employers, large and small
Engineering employers should explore the potential for developing cooperative cross-sector schemes to support postgraduate students
In response to the report's findings, the government announced a series of measures that included a $48 million (GBP 30 million) fund, which will become available in 2014, to help employers address engineering skills shortages in sectors with specific needs. There will also be seed funding to enable an initiative called Tomorrow's Engineers to accelerate the nationwide rollout of its employer engagement program aimed at encouraging children in school to consider engineering careers.
Commenting on the review, Professor Perkins said:
"I have highlighted the challenges currently faced by the engineering industry and the importance of all partners working together to attract future engineering talent in order to grow the UK economy. This review sets out government plans for the future and I would encourage employers, educators and professional bodies in the industry to take note and get involved."
Generated by readers, the comments included herein do not reflect the views and opinions of Rigzone. All comments are subject to editorial review. Off-topic, inappropriate or insulting comments will be removed.