Divestitures Drive 3Q US M&A Activity
by Karen Boman
|
Rigzone Staff
|
Thursday, October 31, 2013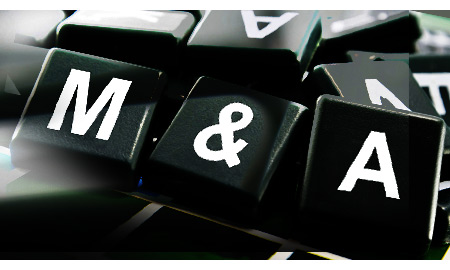 Divestitures of U.S. oil and gas assets drove merger and acquisition (M&A) activity in the third quarter of 2013, according to PwC U.S.' quarterly analysis of M&As in the U.S. energy sector.
Forty-three oil and gas deals with values greater than $50 million, or $16.4 billion total, occurred in the three-month period ending Sept. 30, down from 45 deals worth $37.6 billion in the same quarter of 2012. Deal volume also decline sequentially by 9 percent from the second quarter of 2013 to third quarter 2013. Deal value also fell by 46 percent during the same time period, with divestiture deals accounting for $13.9 billion in total deal value.
Divestiture activity made up 84 percent of total deal volume, or 36 total transactions. A significant decline in midstream M&A activity, coupled with a lack of mega deals, resulted in lower deal value for third quarter 2013 versus the same quarter of last year.
The divestitures are occurring across a number of plays, Doug Meier, PwC's U.S. energy sector deals leader, told Rigzone in an email statement.
"The programs driving the divestitures in the upstream space are driven primarily by sellers' continuing focus on portfolio optimization – selling assets with lower expected returns in order to invest in higher return assets, pay down debt or return cash to shareholders."
Shale transactions played a major role in third quarter deal activity, with 17 shale-related deals contributing $5.4 billion, or 33 percent of total deal value, to third quarter 2013 M&A activity. Shale M&A activity represented 15 transactions accounting for $5 billion in activity, while no shale-related midstream transactions took place in the third quarter.
The Eagle Ford, Bakken and Utica shale plays were the most active shale plays for M&A activity in the third quarter. Seven total transactions contributing $1.7 billion were reported for the Eagle Ford. Three Bakken deals totaling $1.8 billion and two Utica deals totaling $284 million also were reported in the third quarter.
Foreign buyers and private equity players acquiring U.S. assets drove most of the M&A activity for the U.S. oil and gas sector, PwC noted, returning to do deals in the third quarter as they seek attractive assets for their portfolios. Foreign buyers announced nine deals in the third quarter, contributing $2.8 billion or 17 percent of total deal value, compared to four deals valued at $4 billion in the third quarter of 2012. The number of deals by foreign buyers rose 800 percent from the second quarter of 2013 to the third quarter of this year.
"Acquirers continue to insist on performing broader and deeper diligence in order to get the right deal done at the right price," said Meier in an Oct. 31 press release.
1
2
View Full Article
Generated by readers, the comments included herein do not reflect the views and opinions of Rigzone. All comments are subject to editorial review. Off-topic, inappropriate or insulting comments will be removed.