Petrobras President Upbeat about Future of Company
by Peter Howard Wertheim
|
Rigzone Contributor
|
Wednesday, October 30, 2013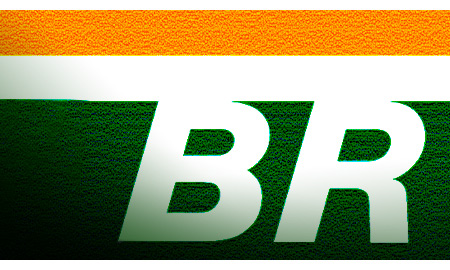 Petroleo Brasileiro SA's (Petrobras) president Maria das Gracas Foster highlighted that the company's oil and gas production will increase from an average 2.2 million barrels of oil equivalent per day (MMboepd) in 2012 to 5.7 MMboepd by 2020 during the "Planning and Management of Offshore Oil Opportunities in Brazil: Petrobras Perspective" panel at OTC Brasil 2013 in Rio de Janeiro.
The company plans to invest $237 billion to transform reserves into production. After 15 years, the National Agency of Petroleum, Natural Gas and Biofuels (ANP) has organized 11 rounds of auctions. Among ANP's successes was the auction of the Libra pre-salt giant reservoir – part of the plan to double production capacity.
Foster added that besides the Libra challenges, the production reduction and price control efforts of the Organization of the Petroleum Exporting Countries (OPEC) and non-OPEC producing countries should be taken into account when projecting the future of the industry and the country's position.
"Will Brazil become self sufficient or will Brazil become an exporter? The attitude of neighboring countries, partners and competitors have to be considered as well," she added, specially due to Brazilian operational rules such as local content (good and services made in Brazil), growing demand and the need to urgently develop infrastructure needed to back up the development of the oil industry.
Petrobras plans to double production capacity by 2020 but also has to take into consideration the appetite for investments of other countries such as China, Korea and Singapore and the lack of availability of skilled human resources in Brazil.
The CEO divided Petrobras' growth project in three main phases: from 2013 to 2017, when Petrobras' priority will migrate from exploration to production; from 2014 to 2018, when the challenge will be to add drilling rigs, production units, plus additional demands to the company's assets and the peak production, that is, to reach 4.2 million barrels per day, 171 million cubic meters per day of gas and double the refining capacity.
Foster said she is very pleased with the success rate of discoveries – 100 percent of the 13 wells drilled in 2013 in the pre-salt area discovered hydrocarbons. Including pre-salt and post-salt, 144 wells were drilled this year with an 82 percent success rate which amounted to the sum of 31.5 billion barrels of oil equivalent (Bboe) including reserves plus potential recoverable oil.
1
2
View Full Article
Generated by readers, the comments included herein do not reflect the views and opinions of Rigzone. All comments are subject to editorial review. Off-topic, inappropriate or insulting comments will be removed.
RELATED COMPANIES