Focusing on Gen Y May Reverse Talent Shortages
by Robin Dupre
|
Rigzone Staff
|
Tuesday, October 29, 2013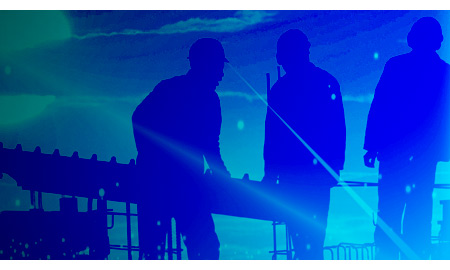 The talent paradox that is prevalent in the oil and gas industry will be ongoing for the next decade or so, a recruiting specialist told attendees at the People in Energy Summit conference Monday in Houston.
"The industry is witnessing unprecedented shortages of talent at a time of persistent unemployment," stated Lesley Hoare, vice president human capital management business transformation, Oracle, during a session discussing how the industry needs to focus on talent alternatives to fill the vacant positions.
Currently, more than 52 percent of employers cannot fill open jobs and the shortages are most prevalent in Science, Math, Technology and Engineering (STEM) roles. This percentage is expected to widen as 10,000 people per day retire each day - an average of one baby boomer every eight seconds, Hoare remarked.
The industry can address this trend by changing their human resources strategy, she pointed out. To do so, recruiters need to focus on developing future leaders; attracting the right talent; and when these two objectives are met, it will ensure a greater return on investment and create an efficient workforce planning guide.
By developing future leaders, the industry needs to focus on the current upcoming workforce – Generation Y. Or, the "ultimate future of your workforce," stated Hoare. By 2025, Gen Y will comprise? 75 percent of the workforce. "Set aside your opinion of this generation and start to focus on them," she added. "Learn their methods in order to train these future leaders."
"Gen Y, being the most technically savviest generation, are doing their research and have their goals pinpointed and know their company's limitations," she added. "They will not hesitate in switching employers if their objectives are not being met."
Hoare pointed out several key factors that attract or entice this generation when searching for the right employer. For instance, this generation is engaged in self-directed learning and are willing to stay in a role if the position expands their skills and capabilities, she pointed out. The difference between this generation and its predecessors is the demand for different experiences.
"They need more on the job learning coupled with flexible schedules, challenging and changing environments and are willing to take a 15 percent pay cut in exchange for any of these opportunities," she remarked.
"What does this mean? We need to switch from traditional to agile management to implement strategies that will foster the goal of attracting and retaining talent."
Generated by readers, the comments included herein do not reflect the views and opinions of Rigzone. All comments are subject to editorial review. Off-topic, inappropriate or insulting comments will be removed.