Brazil Gears Up for Big Oil Auction Amid Heavy Security
|
Monday, October 21, 2013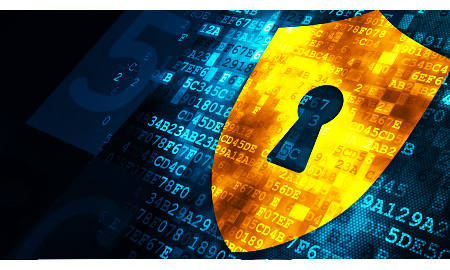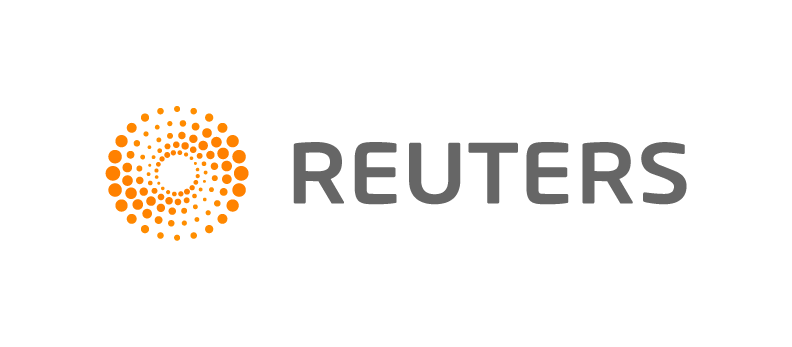 RIO DE JANEIRO, Oct 21 (Reuters) - Brazil geared up on Monday to sell production rights to its largest-ever oil discovery in a landmark auction that sparked widespread nationalist protests even though most of the world's premier energy companies opted to stay away.
The government deployed more than a thousand troops around the beach front Rio de Janeiro hotel where the auction will take place, cordoning off streets to prevent protesters from disrupting an event that President Dilma Rousseff has billed as a crowning achievement of an energy plan aimed at ending poverty and vaulting Brazil to the ranks of developed nations.
On offer are production rights to Libra, a massive offshore field that holds between 8 billion and 12 billion barrels of recoverable oil, according to Brazil's oil regulator and Dallas-based oil certification company Degolyer & MacNaughton. Brazil estimates it will receive at least $400 billion in taxes and other revenue from Libra over 30 years, as well as about $7 billion up front from signing fees.
The auction will be the first under a three-year-old legal framework that expands state control over Brazil's most prolific oil region, the so-called subsalt reserves off the coast of Rio that hold billions of barrels of oil under a thick layer of salt beneath the ocean floor. Under the new law, Brazil's state-run oil company Petrobras must lead development of the fields as operator.
Rousseff, who helped conceptualize the framework when she served as energy minister under former President Luiz Inacio Lula da Silva, hopes the windfall from Libra and other subsalt fields will pay for schools, hospitals and other social services that are badly needed in a country known for its income inequality.
"Libra and the subsalt are going to transform our economy like shale oil and gas are transforming the U.S. economy," Energy Minister Edison Lobão told Reuters on Sunday as he arrived at the heavily protected hotel where the auction is scheduled to take place.
"This is opening a new chapter in our history," he said.
1
2
3
View Full Article
Generated by readers, the comments included herein do not reflect the views and opinions of Rigzone. All comments are subject to editorial review. Off-topic, inappropriate or insulting comments will be removed.
RELATED COMPANIES
Company: BP plc
more info
Operates 33 Offshore Rigs
- Exxon, BP Targeted in NYC Suit That Relies on 'Nuisance' Theory (Jan 10)
- Owners of Louisiana-Illinois Pipeline Eye Reversal Next Steps (Dec 21)
- Canadian Offshore Oil Interest Grows As Pipeline Woes Sink Alberta Prices (Dec 20)
Company: Exxon Mobil Corporation
more info
Operates 16 Offshore Rigs
- ExxonMobil Reports Papua New Guinea Discovery (Jan 16)
- Exxon, BP Targeted in NYC Suit That Relies on 'Nuisance' Theory (Jan 10)
- ExxonMobil Reports More Offshore Guyana Success (Jan 05)
Company: Shell
more info
Operates 30 Offshore Rigs
- UK Firm Intertek Says Employee Involved in Shell Oil Theft Case (Jan 17)
- Shell Looks Beyond Road Fuels to Secure Future of Refining (Nov 06)
- API Panel Member: Voluntary Methane Program Forthcoming (Oct 06)
Company: Total S.A.
more info
- Total Starts Up Antwerp Refinery And Petrochem Complex After Upgrade (Nov 30)
- Hoegh LNG: Pakistan LNG Import Project Consortium Folds (Nov 16)
- France's Total Buys Engie's LNG Business For $1.5B (Nov 08)
Company: Chevron Corporation
more info
- CB&I, Chevron Lummus Global, Saudi Aramco Launch 'Crude-to-Chemical' JV (Jan 18)
- Oil Producers Want New Hearing on Impact of Magellan Proposal (Jan 17)
- Exxon, BP Targeted in NYC Suit That Relies on 'Nuisance' Theory (Jan 10)
Company: ONGC
more info
Operates 41 Offshore Rigs
Manages 8 Offshore Rigs
- Venezuela's PDVSA To Tap Oil Customers To Pay $449MM To ONGC (Nov 15)
- Sources: India ONGC Strikes 'Good' Offshore Oil, Gas Find (Sep 20)
- India To Acquire Seismic Data Of 48,000 Line kms To Boost Oil, Gas Output (Sep 12)
Company: PETRONAS
more info
Operates 11 Offshore Rigs
- After Europe's Gas Market Disasters, LNG May Come to the Rescue (Dec 12)
- Petronas Unit Agrees Share Swap With Shell's Africa Operator (Dec 05)
- Malaysia's Petronas Asked To Exit Myanmar In Protest Of Rohingya Crisis (Nov 08)
Company: Repsol
more info
- Exxon Mobil Bets on Brazil, Buys 10 Oil Blocks in Auction (Sep 28)
- Repsol Says Drilling Suspended On Vietnam Oil Block Disputed By China (Aug 02)
- China Urges Halt To Oil Drilling In Disputed South China Sea (Jul 25)
Company: CNOOC
more info
- ExxonMobil Reports More Offshore Guyana Success (Jan 05)
- CNOOC 3Q Revenue Rises; Only Halfway To 2017 Spending Goal (Oct 25)
- CNOOC Completes Test Runs at Huizhou Refinery in Guangdong - Report (Oct 09)
Company: Ecopetrol
more info
- Colombia's Ecopetrol Names New CEO, Echeverry Resigns (Aug 17)
- Colombia's Ecopetrol Rubiales Oil Output Hit By Protests (Jun 27)
- Rebel Bomb Attack Halts Colombia's Cano Limon Crude Pipeline (Jun 22)
Company: Mitsui
more info
- Japan's Mitsui OSK Targets 26% Stake In Swan's Indian LNG Unit (Sep 18)
- As Rivals Circle, Japan Boosting Firepower To Buy Global Energy Assets (Sep 23)
- Gas Glut Upends Global Trade Flows As Buyers Find New Leverage (Aug 16)