Examining the Link Between Fracking, Earthquakes
by Gene Lockard
|
Rigzone Staff
|
Monday, October 28, 2013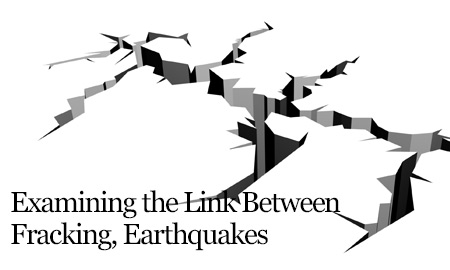 Hydraulic fracturing, when combined with horizontal drilling, has been one of the main drivers behind the rise in oil and natural gas production in the United States in recent years. However, critics have levied various charges against the practice of fracking, and anecdotal evidence of one such charge – that fracking can cause earthquakes – is common enough to warrant consideration.
About half a million earthquakes are thought to occur around the world annually. However, the majority of earthquakes are too small to be perceptible; only about one in five earthquakes can be felt, and the rest can be detected only by sensitive instruments. In the United States, there are recognized areas along fault lines where earthquakes occur with some frequency. There are also areas, such as the state of Texas, where earthquakes large enough to be perceptible are relatively rare.
The link between fracking and earthquakes is indirect. The most common method of fracking in use today typically involves the use of a mixture made of sand, chemicals and water that is injected at high pressure into the surrounding rock. The amount of water used can vary with each well, but a typical well in the Eagle Ford might use 7 million gallons of water, according to the Texas Water Development Board.
When a well has been hydraulically fractured, about 20 percent of the water used returns to the surface, according to the Ohio Department of Natural Resources. This water, which is called flowback or produced water, must be disposed of. It is the process of injecting this water into the underground storage wells, and not the actual fracking of the well, that is most often linked to earthquakes.
Indirect though it may be, the link between some part of the hydraulic fracturing process and earthquakes is becoming more than anecdotal. In November, 2011, an earthquake with a moment magnitude of 5.7 hit the small town of Prague, Oklahoma, an area not known for earthquakes. The earthquake – the strongest ever recorded with instrumentation – destroyed 14 homes, according to Bloomberg.
The practice of injecting wastewater into the ground for nearly two decades was enough to induce the Prague earthquake, according to a study "Potentially induced earthquakes in Oklahoma, USA: Links between wastewater injection and the 2011 Mw 5.7 earthquake sequence," coauthored by University of Oklahoma, Columbia University and the U.S. Geological Survey.
In the case of the Prague earthquake, wastewater was being injected into old wells going back to the 1990s. The crevices that originally contained oil were filled with water, and the pressure needed to keep the water underground increased by 1,000 percent, according to the study. Eventually, the buildup of pressure caused the nearby Wilzetta fault to slip, resulting in the earthquake.
1
2
3
4
View Full Article
Generated by readers, the comments included herein do not reflect the views and opinions of Rigzone. All comments are subject to editorial review. Off-topic, inappropriate or insulting comments will be removed.