Women Who Shine: Q&A with Apache's Jo Clem
|
Friday, October 25, 2013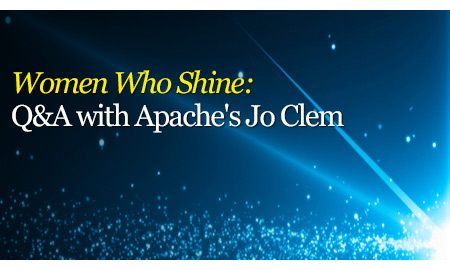 Jo Clem, Worldwide Advisor for Employee Development at Apache Corp., joined the company in 2011 to build a comprehensive, world-class global development program for one of the largest international independent exploration and production (E&P) companies in the industry. Her goal is to create a strategic partnership with Apache's operational teams and with those who support operations to develop talented leaders for tomorrow's future.
Apache has about 6,000 employees working in onshore and offshore operations across the United States, Canada, Australia, Egypt, Argentina and the United Kingdom; and the company produced approximately 790,000 barrels of oil equivalent per day for the quarter ending June 30, 2013.
With more than two decades of training and development experience, Clem offers a wealth of knowledge that spans the globe. From her time in Brazil, the Netherlands, Singapore, Scotland and China, Clem's first-hand experience abroad and stateside, provides a keen awareness of the challenges the industry currently faces in its labor epidemic.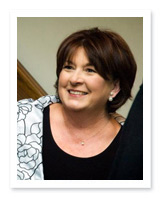 Jo Clem Source: Apache
Rigzone sat down with Clem to discuss how she balanced her professional and personal development while charging ahead in her career that has provided so many opportunities. This is what she had to say…
Rigzone: Your title - Worldwide Advisor for Employee Development - is very specific. Is this a new role within the company? And how does this position add to Apache?
Clem: It is a new position and a new focus for Apache. We are a global company committed to long-term, profitable and sustainable growth. Apache management recognizes that the company must provide training to all of our teams that is consistent and of superb quality. This position was created to advise and facilitate a new internal focus on leadership development and success skills training. It is now in its second year of implementation. We currently have 10 in-house classes delivered by me and a global team of third party vendors.
1
2
3
4
5
View Full Article