El Merk, MLE Fields to Put Algeria on Track Again
by Ahmed Maameri
|
Rigzone Staff
|
Tuesday, October 22, 2013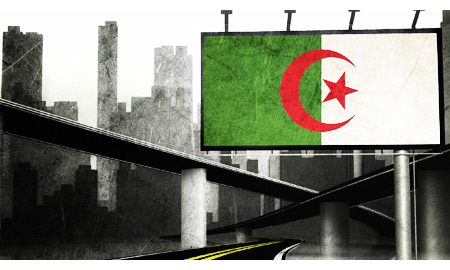 Algeria presents one of the largest oil and gas opportunities in Africa. Algeria is extremely reliant on its hydrocarbon sector, as it accounts for almost 40 percent of GDP, 98 percent of exports and 70 percent of fiscal revenues.
According to the U.S. Energy Information Administration (EIA), Algeria had an estimated 12.2 billion barrels of proven oil reserves at the end of 2012 – the third biggest in Africa. With that said, Algeria's full hydrocarbon potential still has to be reliably established.
In the last three years, the Algerian energy sector has been associated with red tape and corruption scandals, such as the ex-energy minister Chackib Khalil being wanted by the Interpol for the Algerian government on embezzlement charges.
In addition to the corruption scandal, a terrorist hostage-taking at the In Amenas gas plant in January, which was operated by Sonatrach, the U.K.'s BP plc and Norway's Statoil ASA, killed 40 oil workers.
Amid these circumstances, and despite the current trend of declining oil production, there is substantial upward potential for oil output. In fact, some energy analysts are of the view that Algeria's oil output could be 2 million barrels of oil per day (bopd) by 2015.
The El Merk startup underscores how Algeria, a key oil and gas supplier to Europe, has been able to continue developing its resources after boosting security measures. The start-up of El Merk is also expected to offset the decline of mature fields, according to the CEO of Sonatrach, Abdelhamid Zerguine.
In early May, Algerian energy giant Sonatrach and its partner Anadarko Petroleum Corp., announced the start of production at the El Merk oilfield and said that crude output should reach 127,000 barrels per day at the end of 2013.
1
2
3
4
View Full Article
Generated by readers, the comments included herein do not reflect the views and opinions of Rigzone. All comments are subject to editorial review. Off-topic, inappropriate or insulting comments will be removed.