Goodrich Touts Tuscaloosa Marine Success Despite Soft Shale Worries
|
Wednesday, October 23, 2013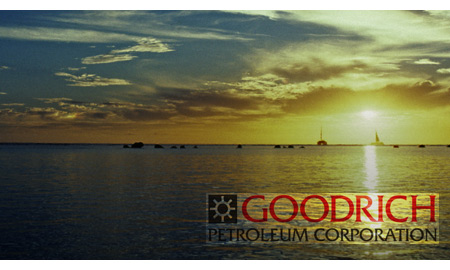 Located within the Texas-Louisiana Salt Basin and straddling the state line between Louisiana and Mississippi, the Tuscaloosa Marine Shale play has been touted by some as the next "big thing," perhaps even – wait for it – the next Eagle Ford. However, some early wells in the Tuscaloosa did not always yield the results that were expected, and that created a perception by some that the clay-like nature of the rock in the formation was limiting production.
That perception began to change back in February with Goodrich Petroleum Corp.'s prolific Crosby 12H-1 well in Wilkinson County, Mississippi. While one good well does not an Eagle Ford make, the Crosby well proved that whatever challenges the Tuscaloosa Marine Shale offered could be overcome. In fact, the company is doubling down on the Tuscaloosa after issuing 6 million shares of stock Oct. 15 to fund the accelerated drilling program in the Tuscaloosa Marine, according to a press statement.
Goodrich is adding a second horizontal drilling rig in the Tuscaloosa, and said it expects to have five working rigs – all horizontals – in the formation by the end of 2014. The total capital expenditures for 2013 are expected to be $255 million, up from the previous estimates of $230 million, with the increase used for the second drilling rig, Goodrich said in a press release.
Goodrich expects to spend $375 million in the Tuscaloosa Marine play in the two-year period of 2013 – 2014, and would like to spend more. The total estimated 2014 capex budget is $375 million, the press release said.
So, is Goodrich taking a leap of faith, or were those who doubted the potential of the Tuscaloosa too quick to dismiss it?
At the moment, the answers appear to be no and yes, respectively.
In hydraulic fracturing, water, chemicals and sand are pumped into underground fissures at high pressure. The sand holds the walls of the opening apart, allowing oil to flow up the well. Clay-like material can more easily absorb some of the water used from fracking, rather than fracturing from the pressure. And when fractures in softer rock do occur, the soft rock will sometimes cause the cracks to seal, preventing some of the oil from escaping.
1
2
3
4
View Full Article
Generated by readers, the comments included herein do not reflect the views and opinions of Rigzone. All comments are subject to editorial review. Off-topic, inappropriate or insulting comments will be removed.