Sino-Indian Rivalry Intensifies over Petroleum Resources Overseas
by Chee Yew Cheang
|
Rigzone Staff
|
Monday, October 21, 2013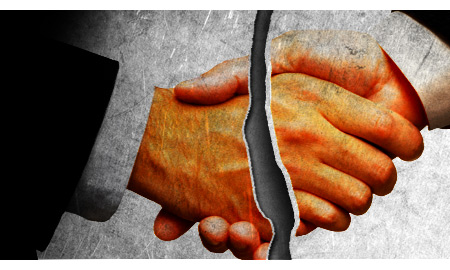 China and India have actively scoured the planet in their quest to secure hydrocarbons to meet rising domestic energy demand. With few attractive upstream assets available around the world, it is perhaps inevitable that both countries would increasingly end up bidding for the same blocks. Such an outcome only serves to heighten the stakes for the two Asian giants as they attempt to ensure a steady flow of hydrocarbons for their respective countries.
Driver for Foreign Upstream Acquisitions
For over a decade, China and India have ventured overseas to search for upstream oil and gas assets, driven by the need to meet rising domestic energy demand resulting from strong economic growth. From 1990 to 2010, China's economy grew by an average of 10.4 percent annually, while India posted 6.4 percent, the U.S. Energy Information Administration (EIA) reported. In 2012, economic growth in China and India stood at 7.2 percent and 5.5 percent, respectively.
Rising economic growth was reflected in higher energy consumption and China and India ranked as the world's second and fourth largest consumer in 2011. Chinese oil demand in 2012 reached 10.22 million barrels of oil per day (MMbopd), almost doubled the 5.26 MMbopd consumed in 2002, while India's consumption grew 51 percent to 3.65 MMbopd from 2.41 MMbopd in the corresponding period, figures from BP Statistical Review of World Energy 2013 indicated.
Oil imports have grown increasingly important in both countries as domestic production could not cope with rising demand. China imported 5.43 MMbopd of crude oil in 2012, while India's imports reached 3.54 MMbopd. China's oil consumption is poised to increase 420,000 barrels of oil per day (bopd) in 2013 and a further 430,000 bopd in 2014, compared to 510,000 bopd from 2003 to 2012, EIA estimated in its Short-Term Energy and Winter Fuels Outlook released Oct. 8.
China's dependence on imports reached a new milestone in September when it bought 6.3 MMbopd to overtake the United States' 0.2 MMbopd and become the world's largest oil importer, the EIA's Short-Term Energy Outlook said.
"China's steady growth in oil demand has led it to become the world's largest net oil importer … EIA forecasts this trend to continue through 2014."
On natural gas, China's imports also grew substantially, reaching 1,108 billion cubic feet (Bcf) in 2011, up from 33 Bcf in 2006. India's import demand doubled in the same period from 282 Bcf to 579 Bcf, data from the U.S. Energy Information Administration (EIA) showed.
1
2
3
4
View Full Article
Generated by readers, the comments included herein do not reflect the views and opinions of Rigzone. All comments are subject to editorial review. Off-topic, inappropriate or insulting comments will be removed.