Ward: CEOs Always Need to Have Bags Packed
by Karen Boman
|
Rigzone Staff
|
Friday, October 18, 2013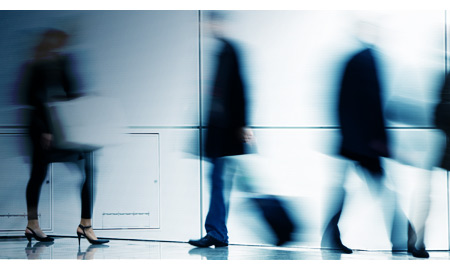 Former SandRidge Energy Inc. CEO and founder Tom Ward, who left the company in June following a shareholder-led effort oust Ward over the company's performance, described his experience with shareholder activism not as a lesson but a reminder that the CEO is no different from any at-will employee.
"You just have to perform or you'll be replaced," said Ward Thursday at the Bloomberg Oil & Gas Conference in Houston. "You have to do the best job you can, but be ready to move on." Ward advised CEOs also to have "always have their bags packed" and to have a thick skin.
Ward, who previously worked at Chesapeake Energy Corp. before leaving to found SandRidge, said he believed SandRidge made significant accomplishments between 2008 and 2012. But shareholders have the right to ask questions and to remove a company official if they feel a company is not performing as it should.
"When you run a public company, it's not your baby – you work for the shareholders."
More open communication between company officials and shareholder activists during a proxy fight is something Ward sees as critical to the process.
"The process of activism becomes a time when sides are separated, and it's natural to have a feeling that things can be personal when they're not."
He also doesn't believe his ouster from SandRidge resulted from the effect of former Chesapeake CEO Aubrey McClendon, who left Chesapeake following an investigation by the U.S. Securities and Exchange Commission into the company's business practices. Earlier this month, McClendon raised $1.7 billion to drill in the Utica shale.
1
2
3
View Full Article
Generated by readers, the comments included herein do not reflect the views and opinions of Rigzone. All comments are subject to editorial review. Off-topic, inappropriate or insulting comments will be removed.
RELATED COMPANIES