New Geoscience Analysis Software Offers Insights to Reduce Exploration Risk
by Karen Boman
|
Rigzone Staff
|
Wednesday, October 16, 2013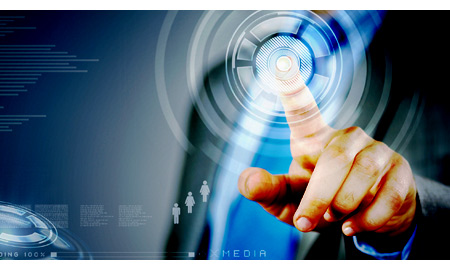 The oil and gas industry's global hunt for hydrocarbons in increasingly complex reservoirs, including U.S. unconventional onshore plays, and the growth in seismic data volumes has created demand for seismic interpretation technology to allow the industry to identify sweet spots for exploration.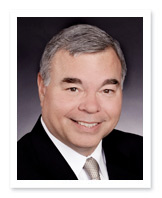 Houston-based Geophysical Insights last month unveiled the commercial launch of Paradise, its new, advanced interpretation software platform, at the Society of Exploration Geophysics 2013 conference in Houston. Paradise has been developed over the last three years by a multi-disciplinary team of geoscientists, interpretation software specialists, and marketing professionals to reduce exploration risk and allow geoscientists to identify anomalies in large volumes rapidly.
Geophysical Insights was established in 2009 by Dr. Tom Smith in an effort to develop the next generation of interpretation technology for conventional and unconventional plays. Smith also was the founder of Seismic Micro-Technology (SMT), which is now part of IHSEnergy. While at SMT, Smith led the development of the Kingdom software suite for seismic interpretation.

An example of Paradise' 3D viewer and 2D colorbar with all neurons selected. Source: Paradise

An example of Paradise' 3D viewer and 2D colorbar with all neurons selected. Source: Paradise
From 1971 to 1980, Smith worked at Chevron Geophysical as a processing geophysicist before pursuing his doctorate in geophysics at the University of Houston. After receiving his doctorate, Smith launched a geophysical consulting practice, where he taught seminars in seismic interpretation, seismic acquisition and seismic processing.
Rigzone spoke with Smith about Paradise and how ultra-deepwater and unconventional onshore exploration is creating the need for innovative seismic interpretation technology.
Rigzone: How have the requirements for seismic interpretation technology changed in the oil and gas industry in recent years? How has the unconventional shale boom and deepwater plays being pursued worldwide changed these requirements?
Smith: The number of available seismic attributes has grown dramatically in recent years, both in conventional and unconventional geologic settings. While seismic data and interpretation in the unconventional (shale) plays is still not as common as it is in conventional exploration, the shale plays have introduced a whole new set of attributes that require new approaches for interpretation.
Deepwater plays must be huge to be profitable. Subsalt amplitudes are as yet unreliable. Because of these issues, we rely heavily on understanding how geologic processes have molded the entire geologic history of the area. But we need to understand much more than the local geology. We need to understand vast regions of shelf, slope and abyssal plain. Without this understanding, we are just groping in the dark. All these demands equate to enormous volumes of seismic data to study and interpret.
1
2
3
4
View Full Article
Generated by readers, the comments included herein do not reflect the views and opinions of Rigzone. All comments are subject to editorial review. Off-topic, inappropriate or insulting comments will be removed.