Senate Passes US-Mexico Drilling Pact
by Karen Boman
|
Rigzone Staff
|
Monday, October 14, 2013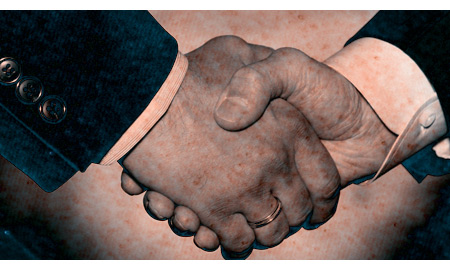 The U.S. Senate passed a bill Saturday that would implement the U.S.-Mexico Transboundary Hydrocarbons Agreement.
The Senate passed the bill by "unanimous consent", avoiding a roll call vote, The Hill reported on Sunday.
Last year, government officials from the two countries signed the U.S.-Mexico Transboundary Hydrocarbons Agreement, which would establish rules for developing oil and gas resources along the United States' maritime border with Mexico.
In June, the U.S. House of Representatives passed the Outer Continental Shelf Transboundary Hydrocarbon Agreements Authorization Act (H.R. 1613), which would enact the terms of the agreement signed by the Obama administration and Mexico to govern how to explore, develop, and share revenue from all oil and gas resources along the Gulf of Mexico's maritime border.
H.R. 1613 would lift the current moratorium on exploration and production along the Western Gap section of the boundary, opening up 1.5 million acres in the Gulf previously off limits due to border issues, and provide a framework for the safe management of oil and gas resources in the boundary area.
While the Senate bill has bipartisan support, the Senate bill differs from the version passed by the House in June. The House version grants waivers for companies under the pact from a Dodd-Frank law mandate to disclose payments to foreign governments, the Hill reported, while the Senate version does not offer such waivers, The Hill reported.
A spokesperson for House Natural Resources Committee Chairman Doc Hastings (R-Wash.,), one of the sponsors of H.R. 1613, said Hastings was hopeful that the House and Senate could work out a solution on the two bills passed to implement the pact, The Hill reported Monday.
The Transboundary Hydrocarbon Agreement with Mexico is important as it could help create additional resource opportunities for U.S. oil and gas companies in the Gulf of Mexico and, in turn, create more jobs and enhance U.S. energy security, said Erik Milito, group director of upstream and industry operations for the American Petroleum Institute, while testifying Oct. 1 before the Senate Committee on Energy and Natural Resources in Washington, D.C.
Milito noted that Gulf of Mexico oil and gas development supports approximately 400,000 jobs throughout the U.S. economy.
"The importance of this agreement is magnified by the fact that the administration has chosen a status quo approach to offshore oil and gas development that restricts oil and gas development to portions of the Gulf of Mexico and Alaska and leaves approximately 87 percent of the Outer Continental Shelf areas off limits," Milito commented.
Generated by readers, the comments included herein do not reflect the views and opinions of Rigzone. All comments are subject to editorial review. Off-topic, inappropriate or insulting comments will be removed.