Queensland Cuts Oil, Gas Red Tape
by Ben Creagh
|
Rigzone Contributor
|
Friday, October 11, 2013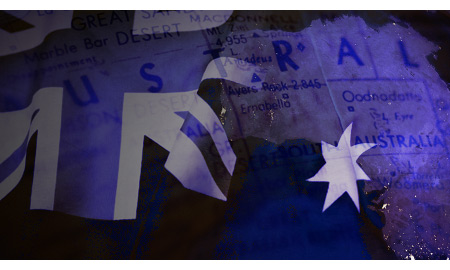 Less red tape will be in the way of Queensland's growing oil and gas industry after the Australian state's government announced plans to simplify its fee system for the sector Friday.
Queensland has decided to adjust the Petroleum and Gas Safety and Health Fee paid by operators "to better reflect the range and level of compliance checks required for various activities," the state government said in a statement.
The oil and gas sector in Queensland is expanding through major liquefied natural gas (LNG) projects and a growing coal seam gas industry.
Three major LNG projects in the state – Australian Pacific LNG, Queensland Curtis LNG and Gladstone LNG – are all expected to be completed by 2015, according to the Australian Bureau of Resources and Energy Economics' October gas market report.
Queensland natural resources and mines minister Andrew Cripps said the industry operated in a potentially high-risk environment with oversight provided by his governmental department's inspectorate.
"Government petroleum and gas inspectors perform audits, inspections and investigations of the activities of the petroleum and gas industry," Cripps said.
"They monitor gas exploration and production, pipelines, automotive LPG, gas users and licensing for the installation and servicing of domestic, commercial and industrial gas devices.
"The restructure of the current fee system will streamline the charges for the supervision and intervention by inspectors in the areas of exploration, production and distribution and will deliver real savings to companies as the (premier Campbell) Newman Government works to reduce red tape and compliance costs."
Key changes to the government regulation include replacing quarterly reporting requirements to an annual basis, and a capping mechanism for upstream operators to cut excess costs.
Cripps said the changes would make it easier for industry to administer the fees system.
"It will also deliver a simplified and streamlined fee system for Queensland's fast-growing petroleum and gas industries," he added.
Curbing rising costs and removing unnecessary government regulations in Australia's oil and gas sector have been key issues this year as the competitiveness of the country's industry became a hot topic in the lead-up to its federal election in September.
The Australian Petroleum Production and Exploration Association (APPEA) weighed into the debate last week, outlining that cutting red and green tape was one of five key priorities for the industry's future.
The other priorities included fiscal stability, a market-based energy policy, industry access to resources, and viable labor markets that encourage mobility, flexibility and productivity.
Generated by readers, the comments included herein do not reflect the views and opinions of Rigzone. All comments are subject to editorial review. Off-topic, inappropriate or insulting comments will be removed.