OGX Scrambles to Stay Afloat
by Robin Dupre
|
Rigzone Staff
|
Thursday, October 10, 2013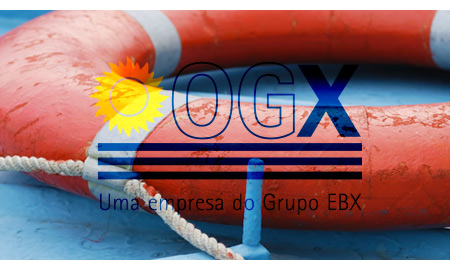 Brazilian oil producer OGX Petroleo e Gas Participacoes S.A. is facing significant challenges in securing future investments and partnerships in the country after its operations yielded less-than-expected production rates.
In July 2007, when the company formed, it raised $1.3 billion through equity private placement, and then acquired 21 blocks during the 9th Bidding Round held by Agencia Nacional do Petroleo, Gas Natural e Biocombustiveis, ANP, compromising a total area of 1.5 million acres.
Two years later, many discoveries were made, placing the company by market value as Brazil's second largest oil company after Petroleo Brazileiro S.A. or Petrobras. But today, due to the company failing to understand the geology of its assets, notably the Tubarao Azul oil field, EBX Group, Eike Batista's holding company, has fallen by more than 90 percent in the last year, according to a report by Reuters.
"The geology of OGX's assets proved to be a lot more complex," stated Ruaraidh Montgomery, senior corporate analyst at Wood Mackenzie, to Rigzone. "As many have witnessed in the last year or so, the company did not do its due diligence on studying the geology."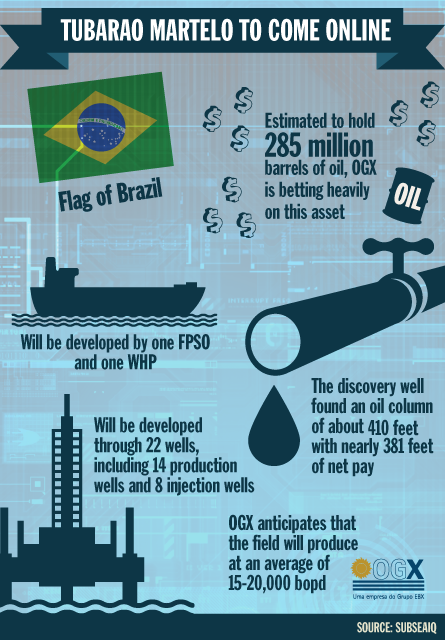 This situation forced OGX to request a suspension of three of its other assets, Tubarao Tigre, Tubarao Areia and Tugarao Gato to ANP, for five years; however the agency has denied the request to suspend the development of the three offshore oil fields. Brazil's National Petroleum Agency has requested that OGX files a development plan for the three oil fields or the agency will likely start an administrative process to terminate the concession contract.
When OGX requested this suspension, the company stated to ANP that there's no current technology available that would economically allow the development of those fields, according to Sept. 25 meeting minutes.
"There are a lot of challenges for the company on the horizon and it's hard to see a quick recovery for them," Montgomery added.
1
2
3
View Full Article
Generated by readers, the comments included herein do not reflect the views and opinions of Rigzone. All comments are subject to editorial review. Off-topic, inappropriate or insulting comments will be removed.
RELATED COMPANIES