Statoil's High-Risk, High-Impact Strategy Continues to Pay Off
by Karen Boman
|
Rigzone Staff
|
Wednesday, October 09, 2013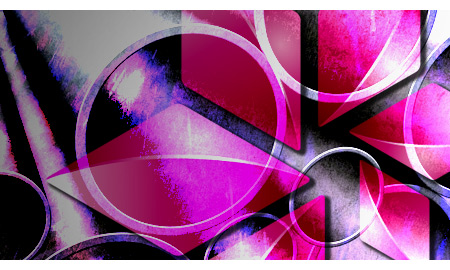 Statoil's shift a decade ago towards focusing on high-risk, high-impact plays and early entrance with a large stake into new plays is clearly working, transforming Statoil from a relatively resource poor company to one with a solid resource base, Statoil CEO Helge Lund told reporters Monday at a media briefing in Houston.
Since revising its strategy, the company has added significant new acreage and resources to its portfolio, including acreage in Russia, Australia, the U.S. Gulf of Mexico and Brazil, and significant discoveries such as the Bay du Nord discovery offshore eastern Canada, Statoil's third discovery in the Flemish Pass. Between 2011 and 2013, Statoil has added more than 3 billion barrels of oil equivalent to its portfolio.
As part of its strategy, the company has focused on three areas – the Norwegian Continental Shelf (NCS), North America onshore unconventional plays and four to six offshore oil and gas clusters outside Norway.
North America is rapidly becoming Statoil's biggest area for exploration and production. In North America, the company has three different business lines, including the deepwater Gulf, oil sands operations in Canada, and assets in the Marcellus, Eagle Ford and Bakken unconventional plays.
The Bay du Nord discovery has been estimated to hold between 300 million and 600 million barrels of potentially recoverable resources. The recent Bay du Nord discovery offshore eastern Canada and the Mizzen and Harpoon discoveries are making the Flemish Pass look "very prospective," Lund said, which could become the new offshore core areas for Statoil. However, more work needs to be done to understand the acreage better.
The company has a substantial exploration program in the U.S. Gulf of Mexico, with interests in significant deepwater finds such as Heidelberg and Julia, but has not yet had exploration success as an operator on a U.S. Gulf project, Lund said. However, company officials are confident about Statoil's future exploration success in the Gulf. In Canada, the company has executed its first oil sands production project and is working on other oil sands projects as well.
The company's strategy of entering emerging plays early with a sizeable asset stake paid off for Statoil in the U.S. unconventional plays. The company's U.S. unconventional production has doubled since its acquired Brigham Exploration. It is now an operator in the Marcellus, Bakken and Eagle Ford plays, which allows the company to impact the use of technology and operational practices. Statoil's U.S. shale assets produced 170,000 barrels per day in the second quarter of 2013.
1
2
3
4
5
View Full Article
Generated by readers, the comments included herein do not reflect the views and opinions of Rigzone. All comments are subject to editorial review. Off-topic, inappropriate or insulting comments will be removed.
MORE FROM THIS AUTHOR
Karen Boman
Senior Editor | Rigzone