Chesapeake Lays Off Approximately 800 Employees
|
Wednesday, October 09, 2013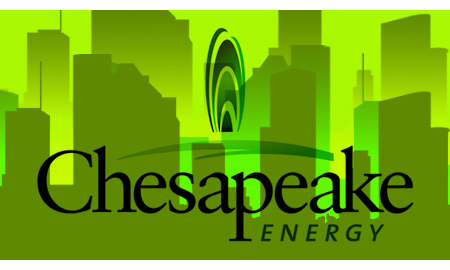 Oklahoma City-based Chesapeake Energy Corporation has laid off approximately 800 employees as part of CEO Doug Lawler's efforts to restructure Chesapeake to be a "sustainable, enduring" enterprise.
The reduction in Chesapeake's workforce completes the reorganization process Lawler outlined in June, when he joined the company as CEO.
"By scaling E&P [exploration and production] support services, reducing management layers, and aligning resources with a sharpened focus on accountability and efficiency, we have created a business built to deliver a sustainable and profitable future," said Lawler in an Oct. 8 letter to Chesapeake employees.
The layoffs affected workers in various groups that include land, operations, IT, human resources, legal, facilities, A&D, finance and accounting. Workers with offered severance packages that included three months' pay, 100 percent acceleration of equity, a lump sum COBRA payment, and outplacement services.
"It was important to me that we took careful, diligent steps to evaluate our organization and to make sure each affected employee was treated with dignity and respect," said Lawler in the letter.
In an Oct. 8 letter to employees, Lawler said the organizational restructuring targeted for completion by Nov. 1 has been completed, and the initial transformation of the company is finished. Lawler said the past few months have been challenging as management has evaluated the company's competitiveness.
He noted in the letter that he joined Chesapeake due to its "unique combination of talent and resources within Chesapeake" that provides the foundation for what Lawler believes can make Chesapeake a top-performing E&P company in North America.
An all-employee Town Hall meeting was scheduled to take place Oct. 9.
Lawler previously served as senior vice president of international and deepwater operations at Anadarko Petroleum Corp. He has 25 years as a petroleum engineer, including senior leadership roles at Anadarko and Kerr-McGee Corporation.
Generated by readers, the comments included herein do not reflect the views and opinions of Rigzone. All comments are subject to editorial review. Off-topic, inappropriate or insulting comments will be removed.
RELATED COMPANIES
Company: Chesapeake Energy Corporation
more info