San Antonio: Another Texas Energy Hub in the Making?
by Gene Lockard
|
Rigzone Staff
|
Tuesday, October 08, 2013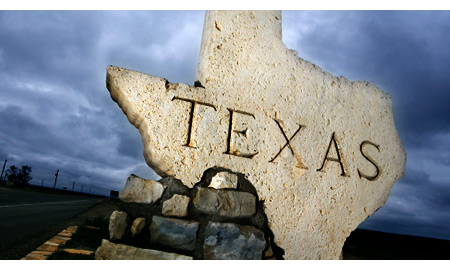 Houston gets most of the ink, but San Antonio, Texas – named number 4 of the next "boom towns" in the nation by Forbes magazine two years ago – is quietly becoming an energy city in its own right. And while some of the energy sector drivers of commerce might have an expiration date, others seem likely to stick around for the long haul.
The Eagle Ford shale is a major part of San Antonio's boom. Up to 540,000 barrels of oil are produced daily in Eagle Ford, Karr Ingham, a petroleum economist for the Texas Alliance of Energy Producers said in a July presentation. Demand for workers in the giant shale formation is providing a boost to the San Antonio economy in the form of record-breaking tax revenues, while lining the pockets of former college students and other marketable workers in a variety of fields who are lured to the Eagle Ford by robust salaries.
The boom is manifesting itself in various ways. Some former school bus drivers in the Alamo City, for example, have found lucrative jobs driving commercial vehicles in the shale formation, filling a shortage of qualified drivers. These drivers are hardly alone; many other people needing work in San Antonio have found well-paying jobs filling various positions working in the Eagle Ford Shale formation, according to the San Antonio Express-News.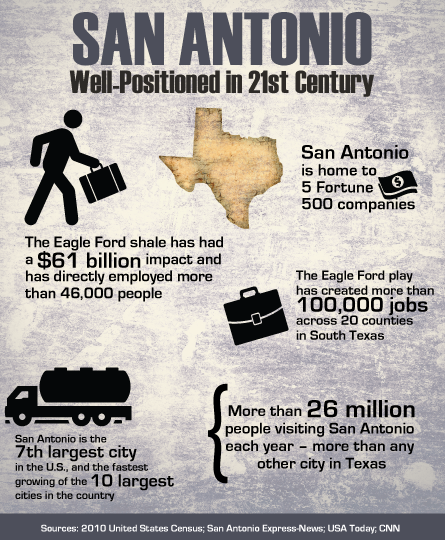 Former trade school students have also found opportunities to use the marketable skills that they learned in trade school making substantially more money doing similar work in Eagle Ford.
Eagle Ford demand "has been a quick fix to our economy," said David Carrillo, a St. Philip's College electrical instructor in the electrical trades program. "The number of students is down because demand for Eagle Ford workers is up. As soon as they get certified, electrician students leave the college for jobs there, where qualified electricians can make $80,000. If I were young, I'd probably go, too."
Carrillo, who has 25 years of experience, said the city of San Antonio is flourishing right now as never before, and "trailer parks are popping up by the dozens" to house the Eagle Ford workers.
"It's similar to when California had its turn back in the 1960s. Now, it's our turn. No one wants to leave San Antonio as long as the opportunities are here."
1
2
View Full Article
Generated by readers, the comments included herein do not reflect the views and opinions of Rigzone. All comments are subject to editorial review. Off-topic, inappropriate or insulting comments will be removed.