Indonesia Faces Bumpy Road as It Seeks Upstream Investments
|
Monday, October 07, 2013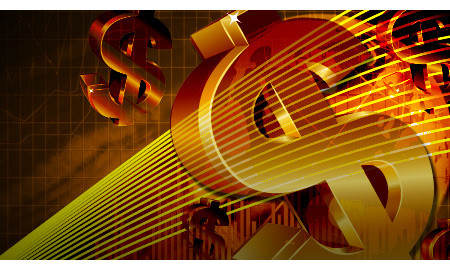 Indonesia – Asia's sole representative in the Organization of Petroleum Exporting Countries (OPEC) from 1962 to 2009 – has been unsuccessful in dealing with a decade-long dilemma, arising from its inability to tap the abundant hydrocarbon reserves it possesses. The anomaly stemmed from the difficulty that Indonesia faced as it tried to encourage upstream investments in the country, which, if it had managed to do so, could reduce its dependence on oil imports. These upstream investments are urgently needed given a surge in domestic energy consumption over the last decade.
Foreign companies are not currently flocking to put their funds in Indonesia's upstream sector as the local business climate is not totally conducive for investors. A complex regulatory environment in the country also does not add to investors' confidence. Besides, the detention of Indonesia's upstream regulator – Special Taskforce for the Upstream Oil and Gas Business Activities (SKKMigas) – chairman in August on graft exacerbated those concerns. Business confidence in the Indonesian regulatory regime has also been rather fragile, with Berlin-based Transparency International ranking the country 118 out of 176 countries on perceived levels of public sector corruption in 2012.
Energy-Based Economy
The oil and gas industry has traditionally played a significant role in the Indonesian economy, ever since oil was discovered in 1885. The sector contributed around 7 percent to its gross domestic product in 2010, data from Indonesia's National Bureau of Statistics indicated.
The country is ranked 20th among world oil producers in 2011, accounting for approximately 1 percent of the daily global production of liquid fuels, according to the U.S. Energy Information Administration (EIA). Indonesia produced just under 1 million barrels of oil per day (MMbopd) – estimated at 918,000 barrels of oil per day (bopd) in 2012 – far short of the 1.289 MMbopd in 2002, figures from BP's Statistical Review of World Energy 2013 showed. Domestic oil consumption has, on the other hand, risen to 1.565 MMbopd in 2012, up from 1.184 MMbopd in 2002.
Compared to oil, Indonesia fared better in natural gas and the country ranked 14 worldwide as far reserves were concerned, the EIA reported. Its proven gas reserves stood at 103.3 trillion cubic feet (Tcf) in 2012, or the equivalent of 1.6 percent of the world's total, BP statistics revealed, while gas production generally held steady between 2002 and 2012, with output at 6.7 billion cubic feet per day (Bcf/d) and 6.9 Bcf/d, respectively.
Oil production in Indonesia has fallen relatively more compared to natural gas. The spike in domestic oil demand and falling production – caused by aging fields and limited investment in reserve replacement – has resulted in transformation of the ex-OPEC member into a net crude oil and refined products importer since 2004. Indonesia eventually suspended its OPEC membership in January 2009. Still, Indonesia is keen on inviting foreign investors to help tap some 3.7 billion barrels of proven oil reserves, or of .2 percent of the world's total in the country, BP Statistical Review of World Energy 2013 indicated.
Several major energy companies already have operations in Indonesia's upstream sector. Chevron Corp., Exxon Mobil Corp., BP plc, Total S.A., ConocoPhillips Co. and China National Offshore Oil Corp. (CNOOC) are active in the country's upstream oil sector and all of these firms except for CNOOC are also active in natural gas.
Issues Affecting Upstream Industry
Indonesia's Ministry of Energy and Mineral Resources is the authority responsible for entering production sharing contracts (PSC) with oil companies. The 2001 Oil and Gas Law restructured the upstream sector and the government initially transferred the regulatory role from national oil and gas firm PT Pertamina to BPMigas, an agency established to manage and implement the PSCs. In November 2012, the Indonesian Constitutional Court ordered the dissolution of BPMigas, which it deemed unconstitutional according to the 2001 Oil and Gas Law, as the organization held commercial and regulatory responsibilities concurrently. The government replaced BPMigas with SKKMigas in November 2012. The dissolution of BPMigas meant that the Ministry's oil and gas directorate was made responsible for tendering concessions and signing PSCs, while SKKMigas would administer the PSCs in Indonesia.
Apart from dealing with changes taking place in the regulatory sphere, foreign investors also have to confront challenges that have dogged the Indonesian oil and gas industry in recent years. These challenges, which hinder Indonesia's competitiveness, touched on five areas, according to accounting firm PwC in its May 2012 investor survey of the Indonesian oil and gas industry.
They are:
uncertainty over cost recovery by SKKMigas and government audit body BPKP
contract security
interference from other government agencies such as tax authorities
taxation
and security of assets, people and ownership rights as there are confusion over the roles of the central, provincial and regional governments
SKKMigas Chairman Rudi Rubiandini's arrest Aug. 14 by the Corruption Eradication Commission (KPK) on graft was another blow to Indonesia's energy sector. Rubiandini, a former Indonesian deputy minister for energy and mineral resource, was arrested after being caught receiving a bribe, amounting to $700,000, KPK spokesman Johan Budi told two local television stations Aug. 14. The incident adds to problems afflicting the energy sector as top management of the upstream regulatory agency was effectively crippled by the arrest despite SKKMigas stating that "business activities [will] remain as usual."
However an industry observer noted that such incidents will not have a lasting impact on the energy industry in Indonesia.
"It's certainly disappointing for the industry, but Rubiandini's arrest will have limited impact on investor confidence … companies already operating there understand how things work in Indonesia," Andrew Howard, a Singapore-based analyst at research and consulting firm Wood MacKenzie told Rigzone.
Exploration Blocks on Offer May Give Clue on Investor Confidence
Indonesia's Ministry of Energy and Resources recently issued an invitation to companies to bid for 18 onshore and offshore oil and gas blocks, located mostly in the eastern part of the country. Interest in the tender may provide a clue on the level of investor confidence in the country's upstream sector following Rubianidini's arrest.
"I'm not sure what the response will be as things are moving slowly after the SKKMigas incident," a Jakarta-based source working for an international oil company told Rigzone.
Sixteen of these blocks – fourteen offshore and two onshore – are being offered through direct bids, with the tender closing Jan. 24, 2014. Two offshore blocks offered through a regular tender will close Oct. 31.
Pending Investment Decisions
Meanwhile, the present state of affairs in Indonesia's oil and gas industry has placed the onus on the authorities in Jakarta to provide a more favorable business climate if they want to generate greater interest in upstream investments from foreign companies for new and existing projects.
"Next year, significant decisions needed to be taken by the Indonesian authorities and tens of billions of investment dollars are involved," Howard added.
Among projects entering into a final investment decision (FID) in 2014 include Chevron's Gendalo-Gehem natural gas project in the Kutei Basin off East Kalimantan, which, when developed, will produce 1.1 Bcf/d of natural gas and 31,000 barrels of condensate per day.
BP also expects the FID to be taken next year to develop the third natural gas liquefaction train in the Tangguh gas field in West Papua.
"Tangguh's Amdal [environmental impact analysis] process is progressing in parallel with our addressing several issues raised by the local administration. We are working together with SKKMigas and the local administration to resolve these issues," BP Asia-Pacific regional president William Lin told Indonesia's daily Jakarta Post April 30.
Meanwhile, Total has pressed the Indonesian authorities for a decision on the fate of East Kalimantan's Mahakham block, which accounts for about a third of the country's gas output, as the 20-year production sharing contract expires in 2017. Total's senior vice president Jean-Marie Guillermo Guillermo told Indonesia's Energy and Mineral Resources Minister Jero Wacik July 11 that $7.3 billion investment was needed before 2017 to minimize production decline in the block.
"That is a lot of money and to justify such an investment, we need to have some visibility on what will happen to us after 2017 since a large part of the return on this investment will only be generated by the post-2017 production," Jakarta Globe newspaper reported.
Negotiations with the government on the Mahakham block have stalled due to uncertainty surrounding Pertamina's role. The Indonesian government is expected to make a decision by year end.
Investors Want Clarity
The slowdown in upstream investments in Indonesia in recent years suggests that the authorities have not succeeded in improving perceptions about the country's business environment.
Investors are deterred by the complex regulatory environment, often resulting in a lack of clarity and ensuring that businesses could not make decisions with any degree of certainty. Potential new entrants into Indonesia's upstream sector may be deterred by the current investment climate.
While the fallout from Rubiandini's arrest remains uncertain, the incident could make people less willing to make decisions needed by the industry.
"However, that could [also] be an opportunity and act as a signal that Indonesia is open for business," Howard said, if the authorities deal with issues expeditiously and decisively.
Generated by readers, the comments included herein do not reflect the views and opinions of Rigzone. All comments are subject to editorial review. Off-topic, inappropriate or insulting comments will be removed.