Indonesia Faces Bumpy Road as It Seeks Upstream Investments
by Chee Yew Cheang
|
Rigzone Staff
|
Monday, October 07, 2013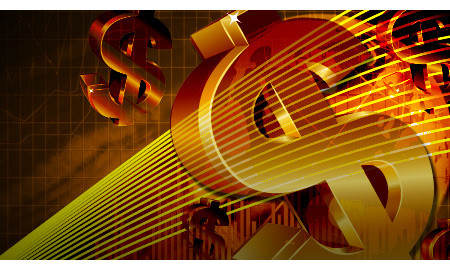 Indonesia – Asia's sole representative in the Organization of Petroleum Exporting Countries (OPEC) from 1962 to 2009 – has been unsuccessful in dealing with a decade-long dilemma, arising from its inability to tap the abundant hydrocarbon reserves it possesses. The anomaly stemmed from the difficulty that Indonesia faced as it tried to encourage upstream investments in the country, which, if it had managed to do so, could reduce its dependence on oil imports. These upstream investments are urgently needed given a surge in domestic energy consumption over the last decade.
Foreign companies are not currently flocking to put their funds in Indonesia's upstream sector as the local business climate is not totally conducive for investors. A complex regulatory environment in the country also does not add to investors' confidence. Besides, the detention of Indonesia's upstream regulator – Special Taskforce for the Upstream Oil and Gas Business Activities (SKKMigas) – chairman in August on graft exacerbated those concerns. Business confidence in the Indonesian regulatory regime has also been rather fragile, with Berlin-based Transparency International ranking the country 118 out of 176 countries on perceived levels of public sector corruption in 2012.
Energy-Based Economy
The oil and gas industry has traditionally played a significant role in the Indonesian economy, ever since oil was discovered in 1885. The sector contributed around 7 percent to its gross domestic product in 2010, data from Indonesia's National Bureau of Statistics indicated.
The country is ranked 20th among world oil producers in 2011, accounting for approximately 1 percent of the daily global production of liquid fuels, according to the U.S. Energy Information Administration (EIA). Indonesia produced just under 1 million barrels of oil per day (MMbopd) – estimated at 918,000 barrels of oil per day (bopd) in 2012 – far short of the 1.289 MMbopd in 2002, figures from BP's Statistical Review of World Energy 2013 showed. Domestic oil consumption has, on the other hand, risen to 1.565 MMbopd in 2012, up from 1.184 MMbopd in 2002.
Compared to oil, Indonesia fared better in natural gas and the country ranked 14 worldwide as far reserves were concerned, the EIA reported. Its proven gas reserves stood at 103.3 trillion cubic feet (Tcf) in 2012, or the equivalent of 1.6 percent of the world's total, BP statistics revealed, while gas production generally held steady between 2002 and 2012, with output at 6.7 billion cubic feet per day (Bcf/d) and 6.9 Bcf/d, respectively.
Oil production in Indonesia has fallen relatively more compared to natural gas. The spike in domestic oil demand and falling production – caused by aging fields and limited investment in reserve replacement – has resulted in transformation of the ex-OPEC member into a net crude oil and refined products importer since 2004. Indonesia eventually suspended its OPEC membership in January 2009. Still, Indonesia is keen on inviting foreign investors to help tap some 3.7 billion barrels of proven oil reserves, or of .2 percent of the world's total in the country, BP Statistical Review of World Energy 2013 indicated.
Several major energy companies already have operations in Indonesia's upstream sector. Chevron Corp., Exxon Mobil Corp., BP plc, Total S.A., ConocoPhillips Co. and China National Offshore Oil Corp. (CNOOC) are active in the country's upstream oil sector and all of these firms except for CNOOC are also active in natural gas.
1
2
3
4
View Full Article
Generated by readers, the comments included herein do not reflect the views and opinions of Rigzone. All comments are subject to editorial review. Off-topic, inappropriate or insulting comments will be removed.