US Govt Shutdown: Offshore, Onshore Impacts Vary
by Gene Lockard
|
Rigzone Staff
|
Friday, October 04, 2013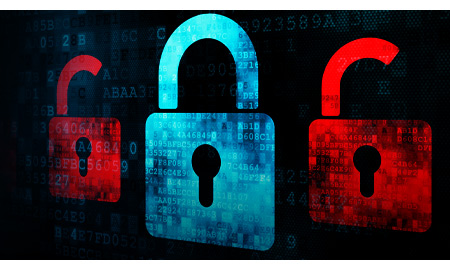 With tensions running high as the U.S. federal government enters its fourth day of shutdown – which was exacerbated by the shooting that took place at the U.S. Capitol building Thursday – the effects of the shutdown on the nation are continuing to unfold.
So far, the impacts on oil and gas companies depend in general on whether drilling is offshore or onshore. It seems unlikely that companies drilling offshore will be severely impacted. However, a lengthy shutdown could negatively impact oil and natural gas companies drilling on public lands. And if the shutdown is followed by a debt ceiling impasse, it could affect all oil and gas companies due to a weakening in the overall economy, according to economic forecasts on CNN Money.
At the Bureau of Safety and Environmental Enforcement (BSEE), just over half of BSEE's functions are supported by non-appropriated funds and will not be affected. Most of the people remaining on the job work in Louisiana field offices that handle the majority of the offshore exploration and production work done in the Gulf of Mexico. Inspections, field operations and reviews will still be carried out, and drilling permits will be issued for existing offshore projects, BSEE stated on its website.
It is a different story for the Bureau of Offshore Energy Management (BOEM), however. BOEM shut down when the government did, so recent and upcoming lease sales have been put on hold. BOEM also stopped working on new exploration and development plans. However, it will process and review some revised plans if they are connected to ongoing permitting by BSEE.
At the Environmental Protection Agency (EPA), all regulatory work has been halted for the duration of the government shutdown. The halt in EPA activities includes new Federal Energy Regulatory Commission filings and submissions. A small crew remains on the job for work relating to the protection of life and property.
After testifying before a Senate committee, Tommy Beaudreau, BOEM acting assistant secretary for land and minerals, said in a press conference to reporters that the effect of the government shutdown on offshore oil and gas development is likely to be minimal.
"All of the safety bureau(s) permitting personnel and the personnel involved in inspections are excepted, and so permitting will continue and inspections will continue. Environmental reviews, on the other hand, will be slowed. In the near term, I don't anticipate immediate effects in the pace of permitting. Longer term, though, there could be."
1
2
View Full Article
Generated by readers, the comments included herein do not reflect the views and opinions of Rigzone. All comments are subject to editorial review. Off-topic, inappropriate or insulting comments will be removed.
RELATED COMPANIES