Colorado Residents and Oil, Gas Industry Continue Open Dialogue Efforts
|
Friday, October 04, 2013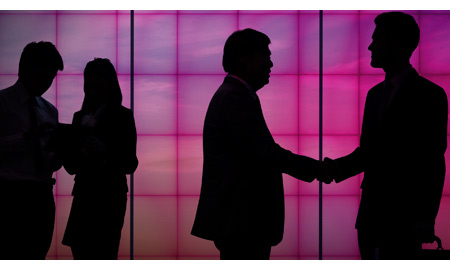 Colorado sits on top of vast fossil fuel resources with estimates running as high as 2 billion barrels of oil, according to the U.S. Energy Information Administration.
Crude oil production in the state rose 64 percent from 2007 to 2011, and marketed natural gas production increased by 27 percent. Last year, the oil and gas industry pumped $29.6 billion into the state's economy, supporting more than 110,000 high-paying jobs, according to the study "Assessment of Oil and Gas Industry 2012: Industry Economic and Fiscal Contributions in Colorado". Employment increased 17 percent from 2010 to 2012, adding more than 7,600 jobs.
"Direct employment totaled more than 51,200 jobs, with average wages of $74,800, which are 49 percent higher than the state average for all industries," the report stated.

Fourteen counties in Colorado experienced heavy rains and catastrophic flooding with Boulder County being the worst hit. Flood waters spread across a range of almost 200 miles from the north to the south and Governor John Hickenlooper declaring the areas a disaster emergency on Sept. 13, 2013.
This major flooding caused numerous oil spills in northern Colorado, bringing the total amount of oil released in and near the South Platte River to about 43,000 gallons, state regulators reported.
Around 18,060 gallons of wastewater containing residual amounts of oil and gas was spilled in the flooding, officials at the Colorado Oil and Gas Conservation Commission added. About 1,900 wells were shut down at the height of the flooding.
Noble Energy Inc. suffered between $7 million and $17 million in losses because of flood damage and lost production, the company told the Denver Post.
"Collectively, this industry contributed nearly $3.8 billion in employee income to Colorado households in 2012, or 2.8 percent of total Colorado salary and wages."
Furthermore, the oil and gas industry paid more than $600 million in property taxes last year, accounting for nearly 9 percent of all property taxes paid in the state. In total, the industry contributed nearly $1.6 billion in revenues to state and local governments, schools districts, and special districts, according to the report.
The study also pointed out that oil and gas extraction technology, specifically hydraulic fracturing, is more efficient, achieving greater output with fewer permits – the state approved 37 percent fewer permits between 2010 and 2012 but witnessed an increase in oil and gas production during this time frame.
In 2010, the industry produced more than 32 million barrels compared to over 48 million in 2012, according to data from the Department of Regulatory Affairs. Natural gas in the state produced over 1,626,000,000 thousand cubic feet in 2010 compared to almost 1,651,100,000 thousand cubic feet in 2012.
1
2
3
4
View Full Article
Generated by readers, the comments included herein do not reflect the views and opinions of Rigzone. All comments are subject to editorial review. Off-topic, inappropriate or insulting comments will be removed.