Scottish Independence: All about the Oil?
by Jon Mainwaring
|
Rigzone Staff
|
Thursday, October 03, 2013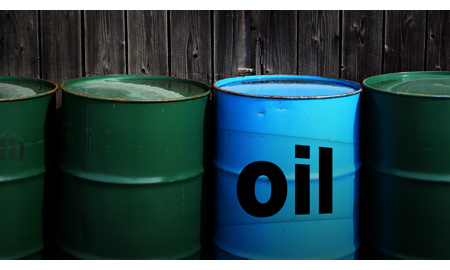 In less than a year, on Sept. 18, 2014, the people of Scotland will go to the polls to decide if they want their country to remain a part of the United Kingdom or not.
A key plank in the argument of the Scottish Nationalists, who are campaigning for an independent Scotland, is that there is more value to come from North Sea oil and gas during the next 40 years than has been generated over the past four decades. With hydrocarbon reserves estimated by the Scottish National Party (SNP) as being worth up to $2.4 trillion (GBP 1.5 trillion), the SNP believes it can use oil and gas wealth to build up a sovereign wealth fund for future generations of Scots in the same way that Norway has built up a fund from its oil and gas wealth.
When it comes to Scotsmen and women who work in the oil and gas sector themselves, they are "almost split down the middle" when it comes to their views about whether Scottish independence would have a positive or negative effect upon them. According to a survey released August 7 by NES Global Talent, 56 percent of the oil and gas workers surveyed believe their wages would stay the same if Scotland became independent, while 54 percent believe more jobs would be created.
Although the results appeared mixed, the SNP actually welcomed the result of the survey as being a positive signal for independence.
"This poll shows most offshore workers believe independence will see an increase in North Sea jobs. These are extremely welcome findings and show that the negativity towards the oil and gas sector from anti-independence politicians is doing little to damage confidence within this booming industry," Kevin Stewart, Member of the Scottish Parliament for Aberdeen Central and SNP member, said in a statement following the release of the survey's results.
"People within the industry who know it best anticipate increased jobs in an independent Scotland – and that is a boost to the Yes campaign."
However, in mid-September, legal academics at Dundee University published a paper in which they argued that, should Scottish independence occur, the newly-separated countries could have a lengthy legal dispute over who controls the territory off the east coast of Britain. Noting that an independent Scotland would have to agree its boundaries with the rest of the UK, the paper – "Legal Implications for the UK Offshore Oil Industry of an Independent Scotland" – stated that International Court of Justice boundary cases have taken at least three, and sometimes more than 10, years to conclude.
1
2
View Full Article
Generated by readers, the comments included herein do not reflect the views and opinions of Rigzone. All comments are subject to editorial review. Off-topic, inappropriate or insulting comments will be removed.