Australian Government and Industry To Work Together
by Ben Creagh
|
Rigzone Contributor
|
Thursday, October 03, 2013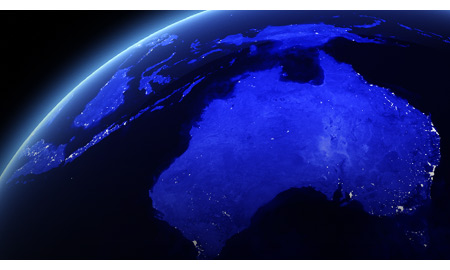 The Australian Government's intentions to become a 'one-stop shop' to aid the continued development of the country's energy and resources industry has been welcomed by key oil and gas producer BHP Billiton.
Minister for industry Ian Macfarlane, who took over the role following last month's federal election, outlined these plans during a speech at the Australian National Conference of Resources and Energy (ANCRE) in Canberra on Thursday.
Macfarlane described the newly created department of industry as a "one-stop shop" for several sectors in Australia, including oil and gas. He urged government and industry to now "work together collectively" and turn Australia into an energy and resources superpower.
"We want to make sure we lock in what we have worked so hard to achieve and seize the opportunities that are still out there," Macfarlane said in his speech.
"I want to tell the rest of the world that we are open for business."
BHP Billiton president of HSEC, marketing and technology Mike Henry, who also presented at ANCRE, applauded the aspirations of Macfarlane.
Henry said there was a significant opportunity for Australia to streamline its regulatory burden duplication, particularly in terms of environmental and major project approvals.
"Not only can this be done with economy wide benefits, but importantly it can be done without reducing environmental protection that is important to all of us and critical to ensuring community confidence and a sustainable solution," Henry said in his presentation.
"We welcome the minister's commitment earlier today for a one-stop shop as a part of a broader government effort to address unnecessary regulatory burden."
BHP Billiton last month officially opened a US$1.5 billion gas plant 62 miles (100 kilometers) off the Western Australian coast and expects it to supply 20 percent of the state's domestic gas for the next two decades.
The Macedon plant includes four offshore production wells and an onshore treatment plant. It is BHP Billiton's largest domestic gas operation, with a production capacity of up to 200 terrajoules of gas a day.
While the Macedon plant is focused on gas for domestic use, BHP Billion is optimistic that export demand from Asia for Australian commodities will remain strong, as the country's production of liquefied natural gas (LNG) rises in particular.
"If industry and government work together to ensure we are positioned to compete then there is an incredibly positive opportunity to continue to support China's growth story," Henry said.
Macfarlane also believed that growth in China and other emerging nations would keep export demand for Australian energy and resources higher.
"If we look at not just China, but Japan, Korea and new markets like India, South East Asia, and globally I think you also have to include the US, I think we are going to see some positive demand growth," Macfarlane said.
Exports of LNG from Australia are expected to increase by 360 percent to about $61 billion (A$65 billion), according to the Australian Bureau of Resources and Energy Economics (BREE).
"Australia will shortly become the second largest, or optimistically the largest exporter of LNG and that is nothing short of amazing," Macfarlane said.
Generated by readers, the comments included herein do not reflect the views and opinions of Rigzone. All comments are subject to editorial review. Off-topic, inappropriate or insulting comments will be removed.
RELATED COMPANIES