APPEA Outlines Policy Priorities for the Australian Oil, Gas Industry
by Chee Yew Cheang
|
Rigzone Staff
|
Wednesday, October 02, 2013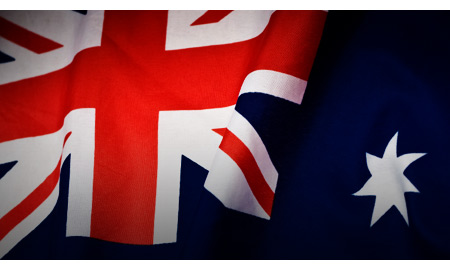 Concerns about Australia losing its luster as an oil and gas investment hub led the Australian Petroleum Production and Exploration Association (APPEA) to put forward policy initiatives to help the country maintain its international competitiveness. The Canberra-headquartered organization, which represented the country's oil and gas production industry, stated in its "2013 Policy Priorities" Sept. 7 that the major challenge to continued growth in Australia's oil and gas industry is a "high-cost local environment and the emergence of new liquefied natural gas (LNG) competitors in East Africa, North America and elsewhere [which] will make it much harder to win market share and attract investment."
Petroleum a Major Contributor to the Australian Economy
Commodity-rich Australia is one of the few countries in the Organization of Economic Cooperation and Development (OECD) that is a major net hydrocarbon exporter and over 70 percent of its total energy production is exported, the U.S. Energy Information Administration (EIA) said in a June 2013 report, citing data from government sources. In 2012, Australia ranked as the world's third largest LNG exporter after Qatar and Malaysia.
Australia hydrocarbon exports accounted for 23 percent of total commodity export revenues in 2011, the EIA reported. Oil and gas comprised 35.4 percent of all business investments across the Australian economy, according to a June 2012 APPEA-commissioned study "Advancing Australia: Harnessing our Comparative Energy Advantage" by Deloitte Access Economics. If all petroleum investments in Australia were realized, the figure would comprise over 64 percent of all committed investment in the country, the report added.
Given the critical role that the oil and gas industry plays in the economy, APPEA hopes the new Liberal-National Party government will reverse Australia's slide globally as an oil and gas investment destination. APPEA's members account for about 98 percent of Australia's petroleum production and represent over 250 associate member companies that offered goods and services to the upstream sector.
APPEA Chief Executive David Byers said in its Sept. 16 congratulatory message to Ian McFarlane on his appointment as Federal Minister for Industry that it was important to maintain the "industry's continued growth and to address the major challenge of Australia's sliding global competitiveness." It added that Australia's energy industry must try to ensure that projects now under construction commenced production as planned, while keeping a lid on cost pressure and ensuring that skilled labor is available.
APPEA Lists 2013 Policy Priorities
1
2
3
4
5
6
View Full Article
Generated by readers, the comments included herein do not reflect the views and opinions of Rigzone. All comments are subject to editorial review. Off-topic, inappropriate or insulting comments will be removed.