Pew Offers Recommendations for US Arctic Drilling Regulations
by Karen Boman
|
Rigzone Staff
|
Thursday, September 26, 2013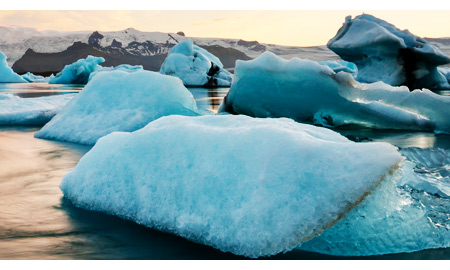 U.S. regulations should ensure that drilling rigs , oil spill equipment and other infrastructure be in place to withstand Arctic conditions and ensure quick response to an oil spill, according to a recent report by The Pew Charitable Trusts.
Pew conducted the study, "Arctic Standards: Recommendations on Oil Spill Prevention, Response, and Safety in the U.S. Arctic Ocean", to assist the U.S. Department of interior's (DOI) public process, which began in June, to solicit input on improved Arctic technology and equipment standards. DOI initiated the process the update its regulations following its review of Royal Dutch Shell plc's 2012 Alaska offshore oil and gas exploration program. In its review, DOI concluded that the federal government needed to recognize and account for the Arctic region's unique challenges.
DOI aims to propose new regulations for Arctic oil and gas exploration and production programs next year; the agency plans to have a draft of new Arctic regulations by the end of 2013.
Following the 2010 Deepwater Horizon incident, the United States and other Arctic countries began to examine whether regulatory standards were sufficient to prevent an Arctic oil spill. The Ocean Energy Safety Advisory Committee in August 2012 concluded that U.S. regulations needed to be modernized to include Arctic-specific standards to prevent and contain spills and respond to spills quickly and effectively, Pew noted in the report.
Diminishing sea ice in the Arctic Ocean is opening Arctic waters to oil and gas exploration and other industrial activities such as shipping. But working in the Arctic poses a new set of challenges and a larger set of risks. The region's harsh winters, with eight to nine months of ice cover and nearly complete darkness, and high seas, wind, freezing temperatures, dense fog and floating ice hazards in the summer create some of the harshest operating conditions on the planet.
Pew noted that current technology has not been proved to effectively clean up oil when mixed with ice or trapped under ice. An oil spill would have a profoundly adverse impact on the Arctic ecosystems, which includes blowhead, beluga and gray whales; walruses, polar bears, other marine animals and millions of migratory birds.
Very little exists in the regulations now regarding operating standards for the Arctic Ocean, Marilyn Heiman, director of Pew's U.S. Arctic program, told Rigzone. Most of the standards are written for temperature waters and originate from the 1980s and 1990s, although some subsections have been updated since that time.
1
2
3
4
5
6
View Full Article
Generated by readers, the comments included herein do not reflect the views and opinions of Rigzone. All comments are subject to editorial review. Off-topic, inappropriate or insulting comments will be removed.