Petronas Sees 14 Fields Under EOR Scheme Producing Up to 1B Barrels of Oil
by Rigzone Staff
|
Thursday, September 26, 2013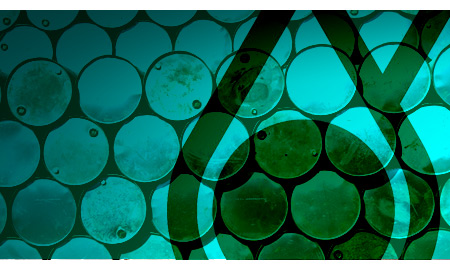 Malaysia's state-owned oil company Petroliam Nasional Berhad (Petronas) expected production from 14 oil fields identified under the enhanced oil recovery (EOR) initiative to reach between 750 million and one billion barrels of oil for the duration of the fields' economic life, subject to the condition of the fields and when these projects start up, local newspaper The Star reported Thursday.
The Tapis field is the first to be selected for the EOR scheme, under which Petronas seeks to reverse dwindling oil reserves in Malaysia. Five of these fields lie offshore Sabah and Sarawak, including Baram in Sarawak and St Joseph in Sabah, while the others are located offshore Peninsular Malaysia, including Tapis and Dulang fields.
Petronas CEO Shamsul Azhar Abbas said recently that production decline at its Malaysian oil fields has been kept to a minimum, at around 2 and 3 percent which helped the firm to maintain crude production at around 480,000 barrels per day, compared to 8 and 9 percent internationally, The Star reported.
Petronas and ExxonMobil Exploration and Production Malaysia are currently working on the $3.1 billion (MYR 10 billion) Tapis EOR project, which is Malaysia's first large-scale full-field offshore implementation of water-alternating-gas (WAG) injection. The firm hopes to recover an extra 10 to 15 percent of oil – from 40 percent now – using the WAG technology. The Tapis field, which came on stream in 1978, currently produces 4,000 to 5,000 barrels of oil daily.
The Tapis EOR project, located about 124.3 miles (200 kilometers) off Terengganu, comprises several major components including a new riser platform Tapis Q, which was installed in September last year, and Tapis R, a new central processing platform. The project is expected to extend Tapis field's lifespan by 30 years using WAG injection, with EOR production to commence in the first half of next year. Peak production from Tapis EOR project is targeted to reach between 25,000 and 35,000 barrels of oil per day in 2016 and 2017, The Star said.
ExxonMobil and Petronas signed a production sharing contract in June 2008 to develop seven mature fields: Tapis, Seligi, Guntong, Semangkok, Irong Barat, Tabu and Palas. The Malaysian firm and Shell agreed in January 2012 to invest $11.46 billion (MYR 36 billion) over 30 years in an EOR collaboration to recover oil off Sarawak and Sabah.
Generated by readers, the comments included herein do not reflect the views and opinions of Rigzone. All comments are subject to editorial review. Off-topic, inappropriate or insulting comments will be removed.
RELATED COMPANIES