Petronas May Delay Projects as Profit Declines
by Chee Yew Cheang
|
Rigzone Staff
|
Wednesday, September 25, 2013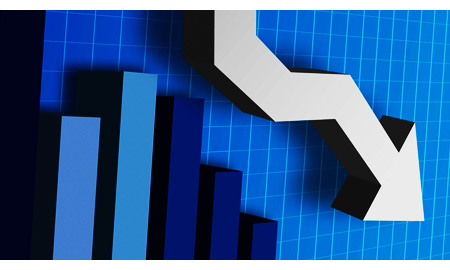 Malaysia's Petroliam Nasional Berhad (Petronas), one of Asia's most profitable national oil company (NOC), is contemplating a delay in the development of its oil and gas projects. The delay, which could affect upstream projects, is being considered as a means to control costs after the firm reported a dip in profitability in its second quarter results.
The company's profit is closely watched in Malaysia as Petronas is the single largest source of government revenue. The firm contributed – through dividend, oil royalty and taxes – over 40 percent of the country's estimated federal budget of $66.58 billion (MYR 207.2 billion) in 2012, according to Malaysian business publication The Edge.
Second Quarter Discomfort
Petronas released its financial results for the second quarter of 2013 Aug. 26. It reported crude production of 2.075 million barrels of oil equivalent per day (MMboepd), up 12.1 percent from the 1.85 MMboepd posted a year ago as new oil and gas fields in Malaysia, Iraq and Canada came on stream. The higher production was however below the 2.156 MMboepd posted in the first quarter.
Overall the rate of increase in oil and gas production did not result in a similar increase in revenue due to weaker crude prices, escalating cost of infrastructure project developments and rising support service rates. During the second quarter, the average price for Malaysia's benchmark Tapis crude oil tracked a 7 percent decline in benchmark Brent crude prices and fell to $109.22 a barrel, down around 6.5 percent from $116.79 a barrel in the first quarter. Lower crude prices weighed on its bottom line as Petronas derived most of its income from exploration and production activities.
The company's second quarter revenue climbed 5 percent to $22.48 billion (MYR 74.4 billion) compared to $21.39 billion (MYR 70.8 billion) a year ago, but this was 3 percent below the $23.17 billion (MYR 76.7 billion) posted in the previous quarter. More significantly, Petronas' net profit dipped marginally by 0.9 percent to $4.61 billion (MYR 15.262 billion) in the same period, down from last year's $4.65 billion (MYR 15.4 billion).
Profits Downturn May Hit Projects
Concerns about lower profit have prompted Petronas management to explore ways of improving the company financial situation. As the firm derived 65 percent of its income from upstream business, lower crude prices have negated a 12.1 percent increase in petroleum production, while profits were crimped by higher costs of its development projects.
"We have suffered from lower oil prices. But if you look at the costs, they have increased further. If there is a need to defer some of projects, we will do that," Petronas CEO Shamsul Azhar Abbas said after releasing the firm's second-quarter earnings.
1
2
3
4
View Full Article
Generated by readers, the comments included herein do not reflect the views and opinions of Rigzone. All comments are subject to editorial review. Off-topic, inappropriate or insulting comments will be removed.
RELATED COMPANIES